With the GPS Tour Guide Systems, tours get much more interactive. For example, during a city walk, the GPS system can display information on a particular building or it shows nearby restaurants.
In zoos, visitors get a map with the main locations, using the GPS system. During the tour, complete with video and audio messages, visitors are informed about different animals.
At Axitour, we have one solution that offers a GPS based audio tour. Click the link below to find out more about this solution:
Sale and rental of communication systems
The Benefits of Axitour
Sale and rental
Advice from specialists
For large and small events
Order before 02:00 PM UTC+, delivered the next day
Customer Service always available
Various secure payment options
The coffee is always available for you in our showroom
Customer Service
Do you have a question? We are here for you.
Do you want an immediate answer? Call us between 08:15 AM – 05:15 PM UTC+ on +31 (0)180 691 400
For outside office hours, please call 06 14 16 45 02
Contact us at info@axitour.eu and we will answer your question as soon as possible.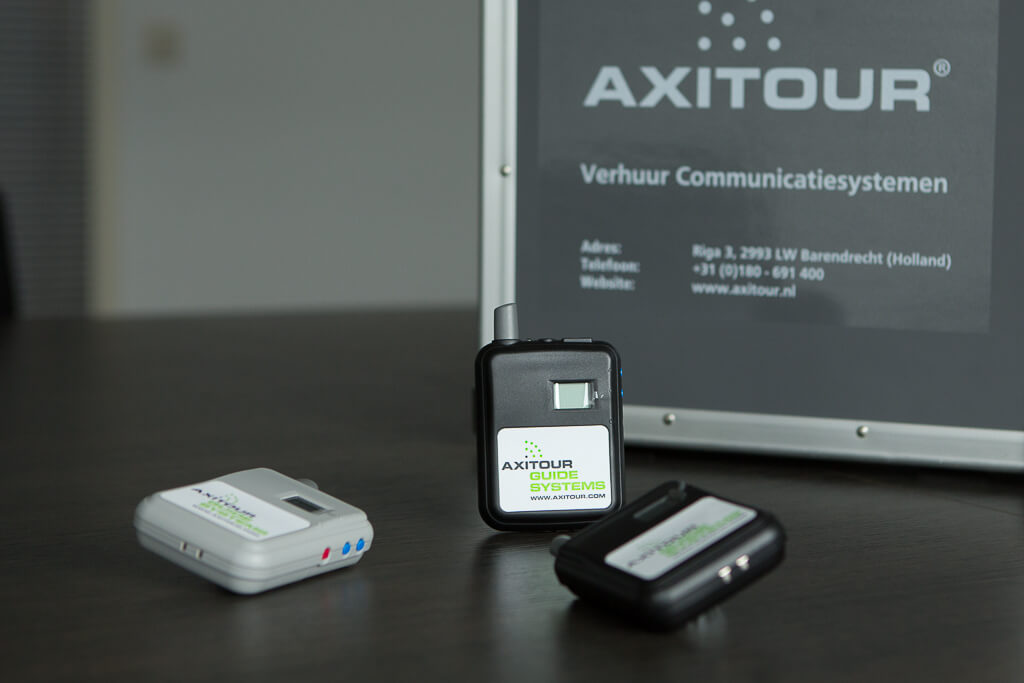 Smart Tour Systems – Business Partner
Helps travellers discover and explore the world!
Smart Tour Systems is the specialist in communication systems for hop on-hop off vehicles. Smart Tour Systems is a authorized dealer of Great Guide Magic-products.
Read more about Smart Tour Systems on their website www.smarttoursystems.eu .