Communication systems for simultaneous translations
Simultaneously translating is easy with the wireless Axitour whisper set. You can install it all by yourself without any problems or expansive equipment. Simultaneously translating during conferences, meetings, presentations or church services with participants from different countries is a challenge.Via the audio system of the participants, the language of most participants is displayed and participants speaking another language are provided with the translation of the interpreter through the simultaneous translation system. The (tour) guide or translator who speaks us equipped with a transmitter and the audience, who receive the translation, get a wireless receiver.

Our communication systems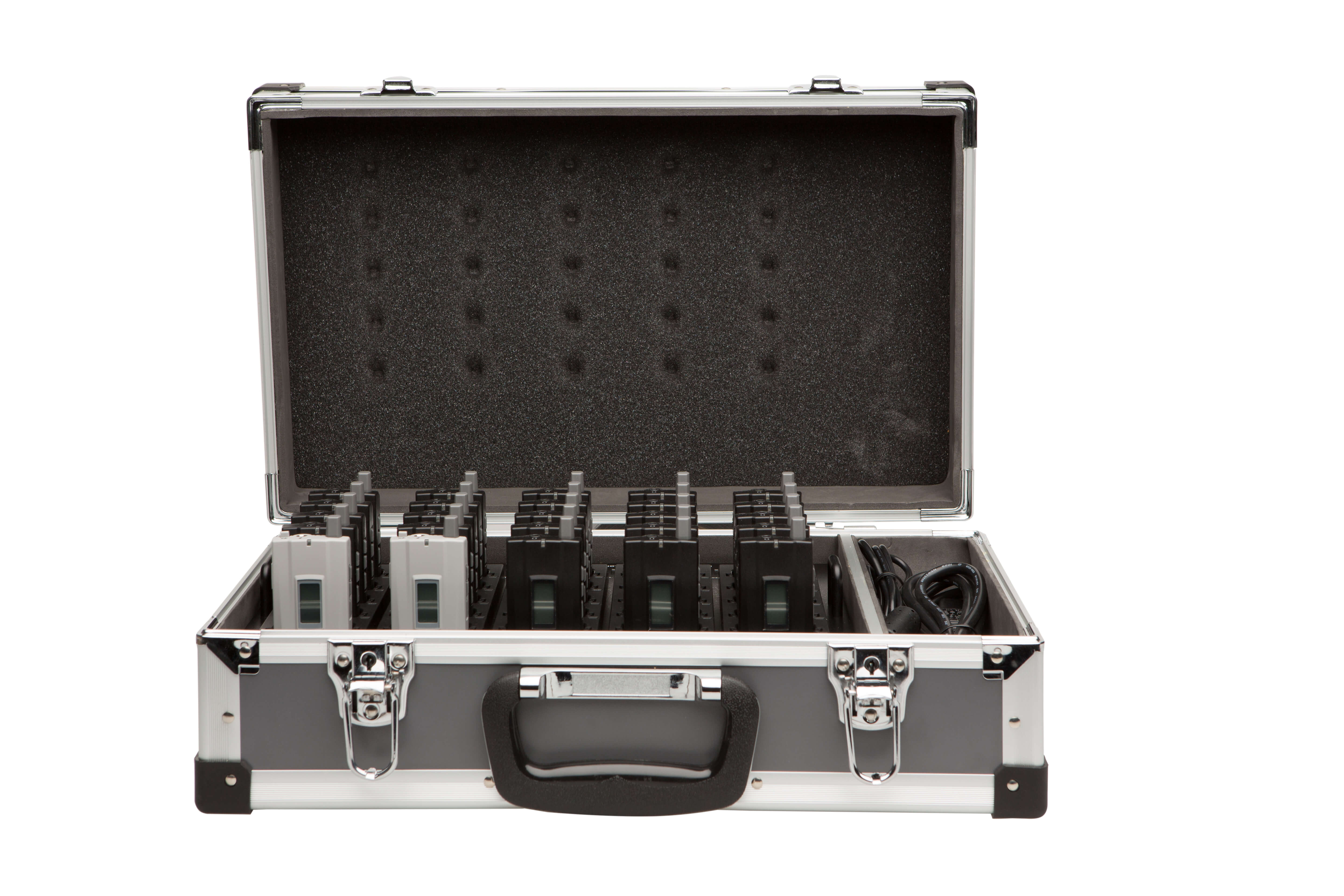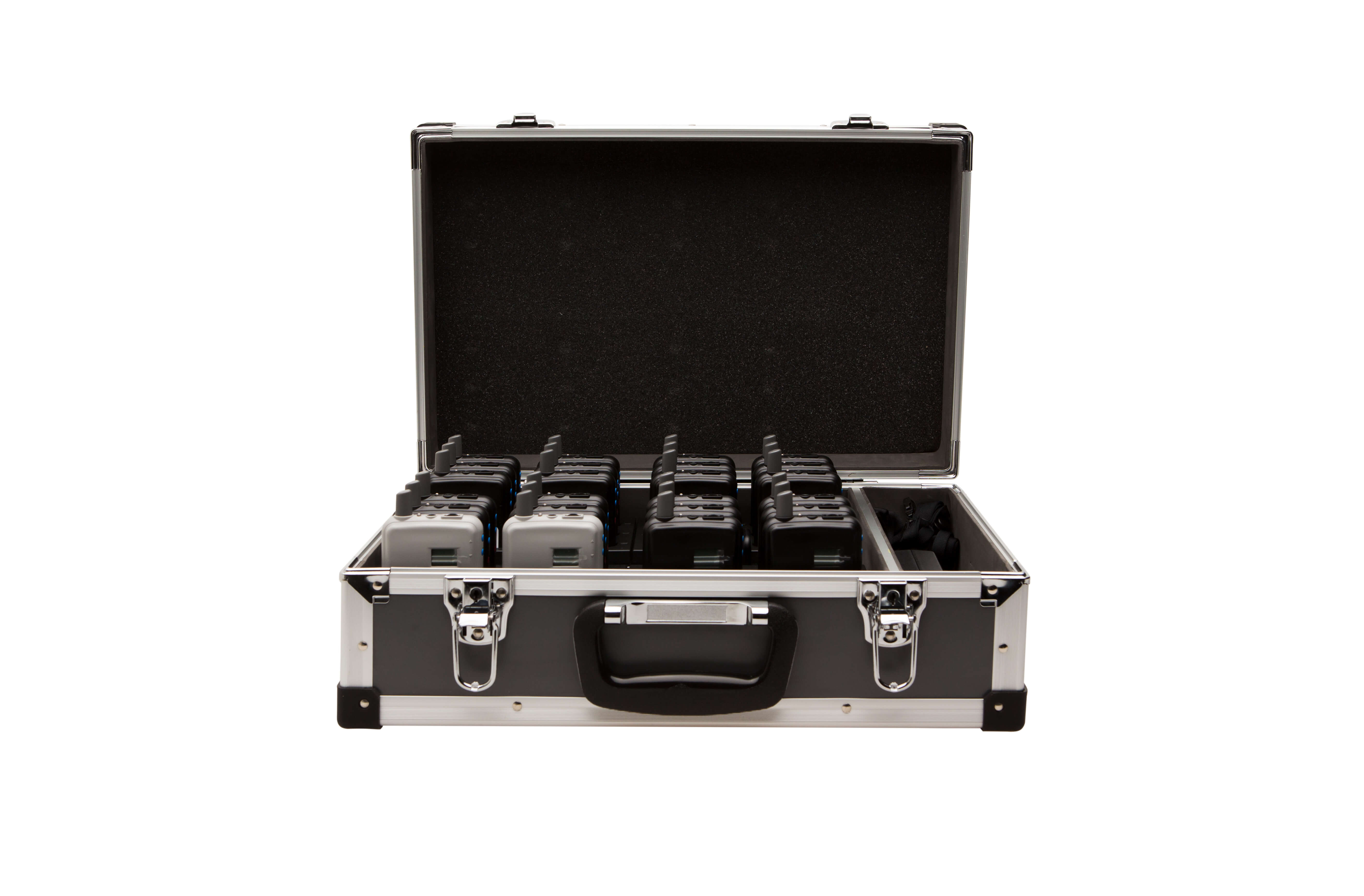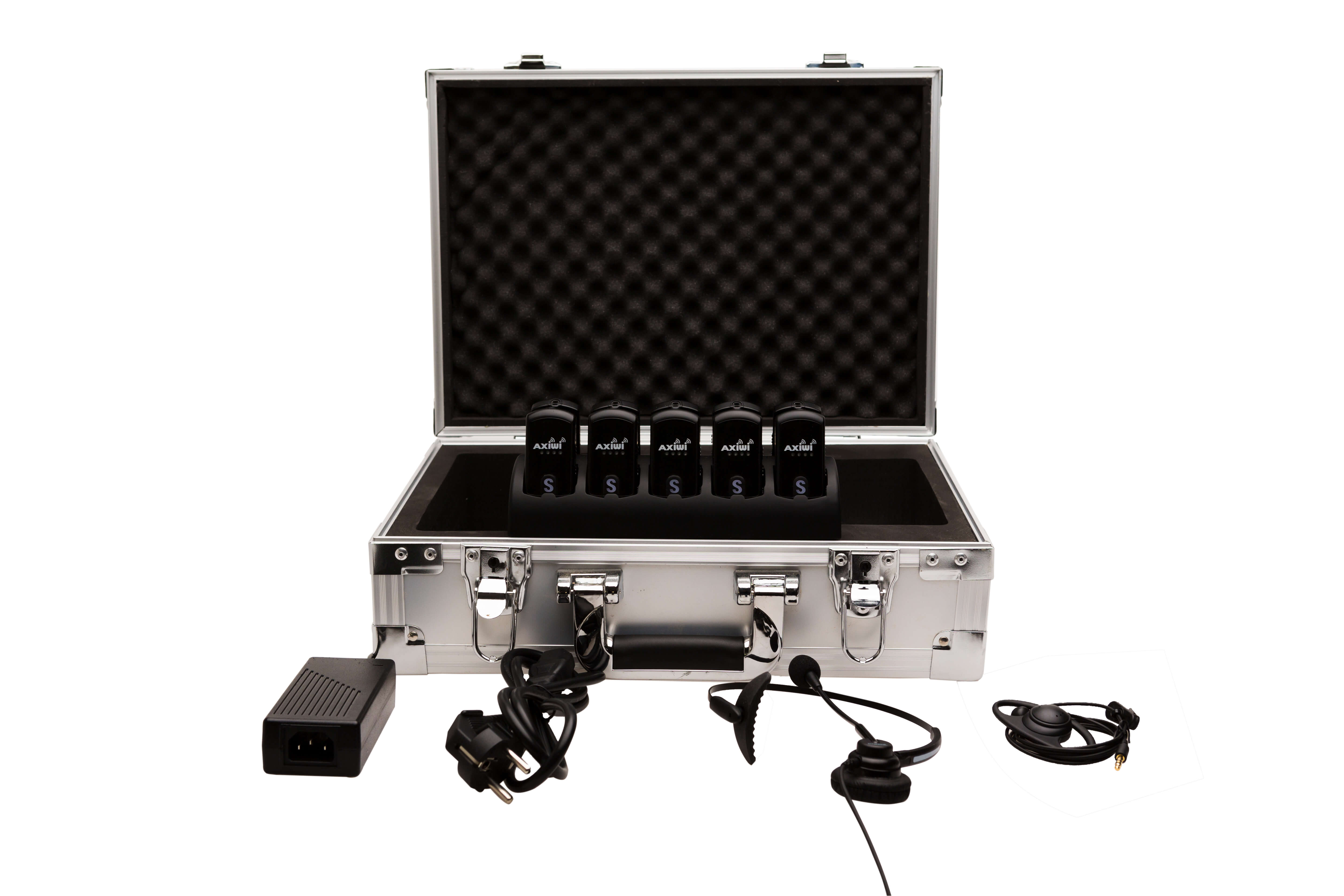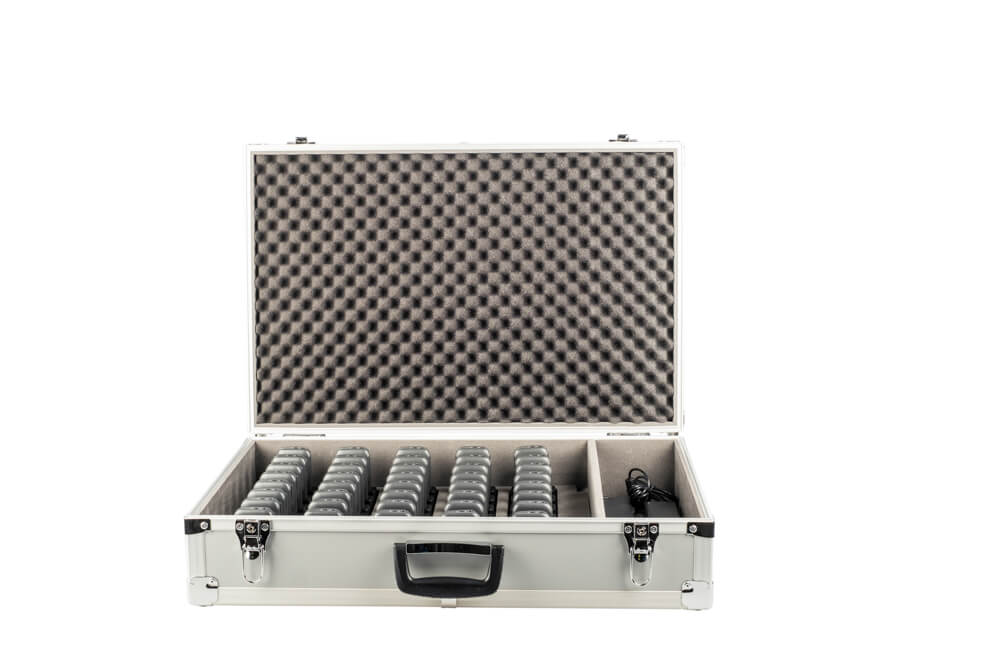 Simultaneous translation
With the most other systems, translators work in separate rooms. This makes simultaneous translations an expensive affair. The spoken word is immediately translated and gets to the headphone of a participant through a network connection. The translator(s) are equipped with a headset with microphone and, possibly, headphones for receiving the narration of the speaker.
Because we can almost always work without separate rooms with the Axitour Whisper Set , our system has great price advantages. The translator can speak with a normal voice tone without disturbing the speaker.
With the Axitour Whisper Set for simultaneous translations, the number of persons that can be reached with by one translator is unlimited and only depends on the distance between the translator with headset and the receivers.
Multiple translators are possible, because each translator has a transmitter with an own channel. Intervention of other channels or systems is ruled out.
Axitour has two systems in its program: the AT-808 system is a one way-communication (simplex) system, talking back to participants is not possible. With the other system, the Axitour AXIWI, two way-communication (duplex) is possible. Participants can possibly talk back through the system and ask questions in their own language.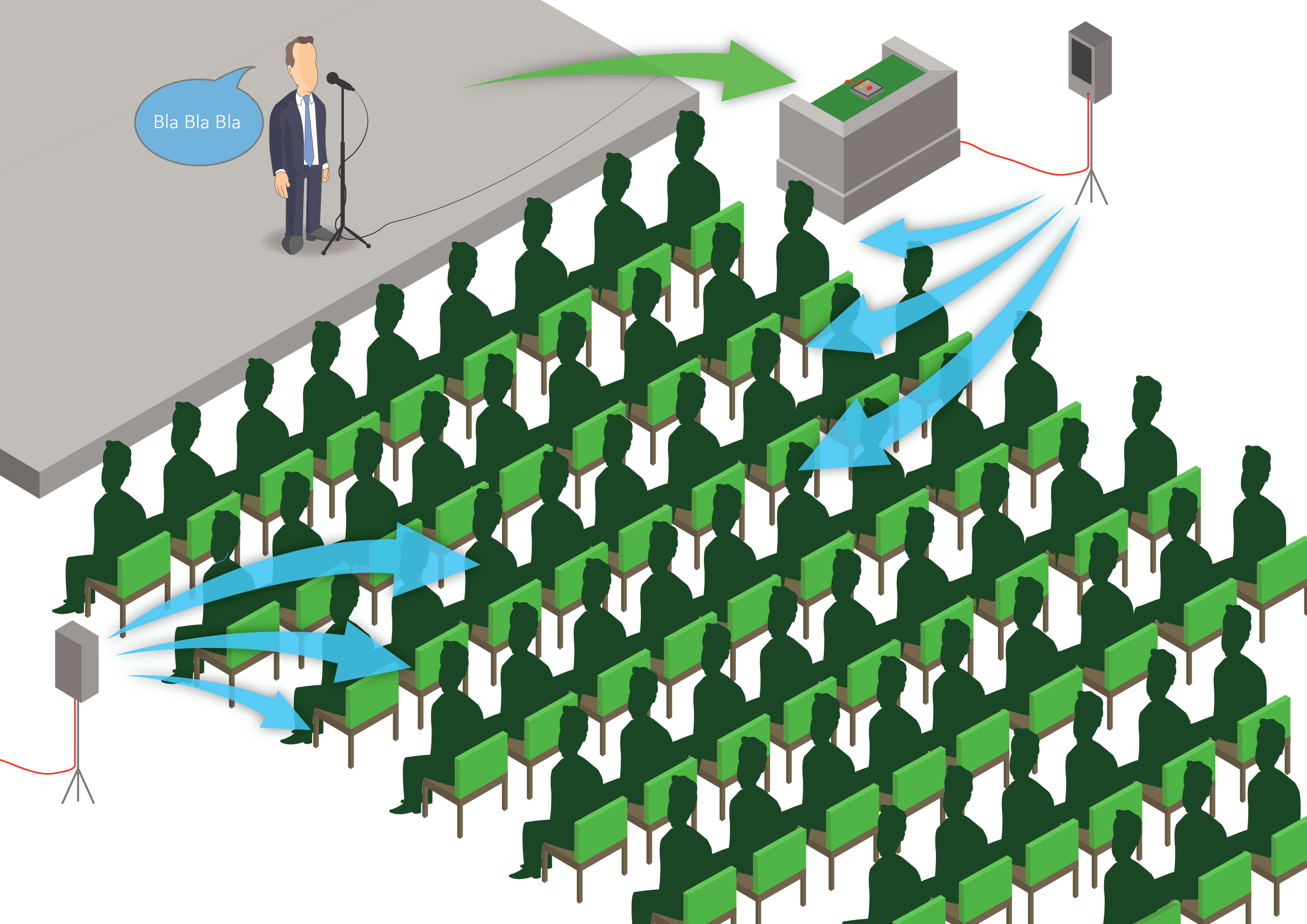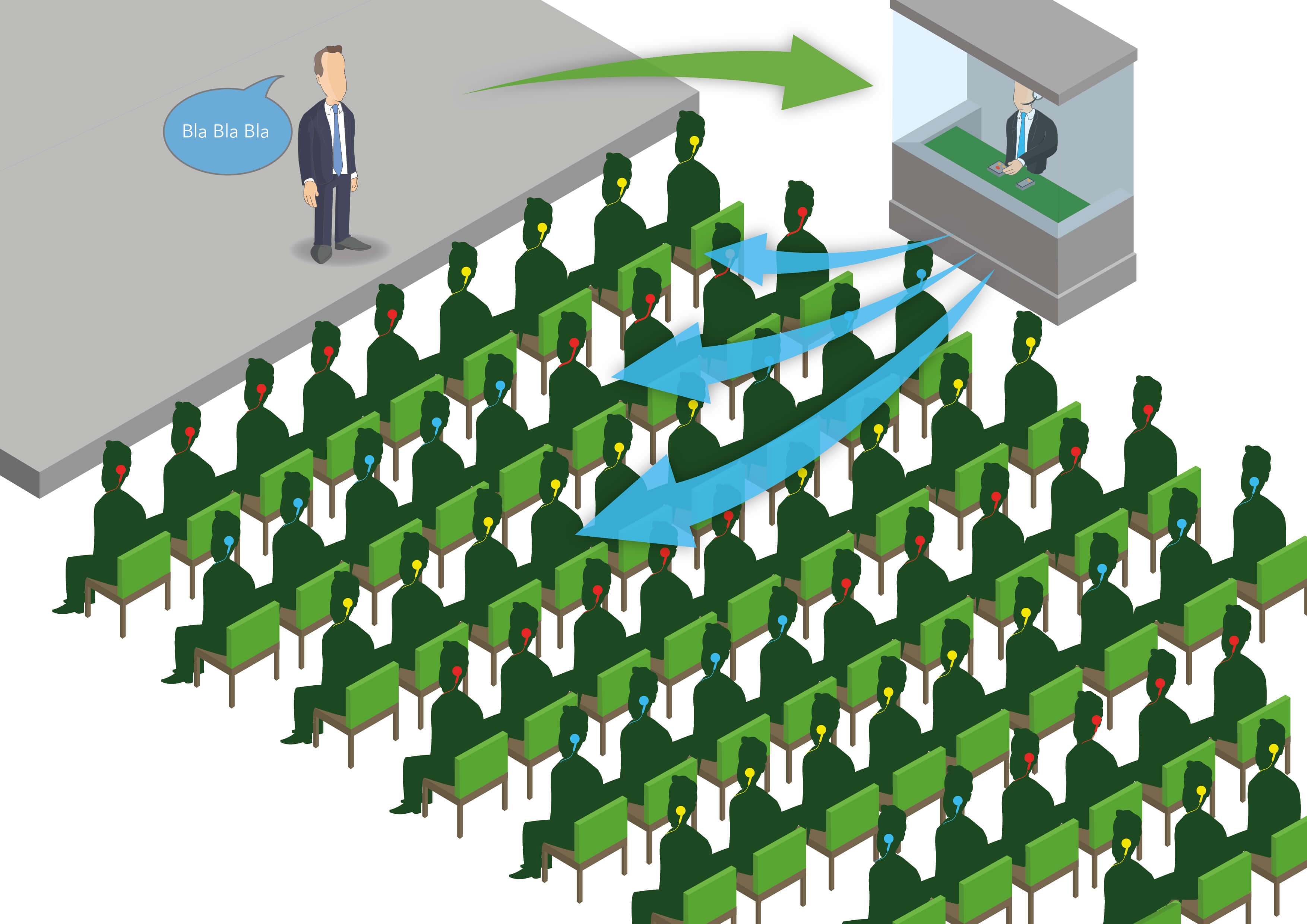 Sale and rental of communication system
The Benefits of Axitour
Sale and rental
Advice from specialists
For large and small events
Order before 02:00 PM UTC+, delivered the next day
Customer Service always available
Various secure payment options
The coffee is always available for you in our showroom
Customer Service
Do you have a question? We are here for you.
Do you want an immediate answer? Call us between 08:15 AM – 05:15 PM UTC+ on +31 (0)180 691 400
For outside office hours, please call 06 14 16 45 02
Contact us at info@axitour.eu and we will answer your question as soon as possible.