Axitour AT-400
Simplex communication system for horseriding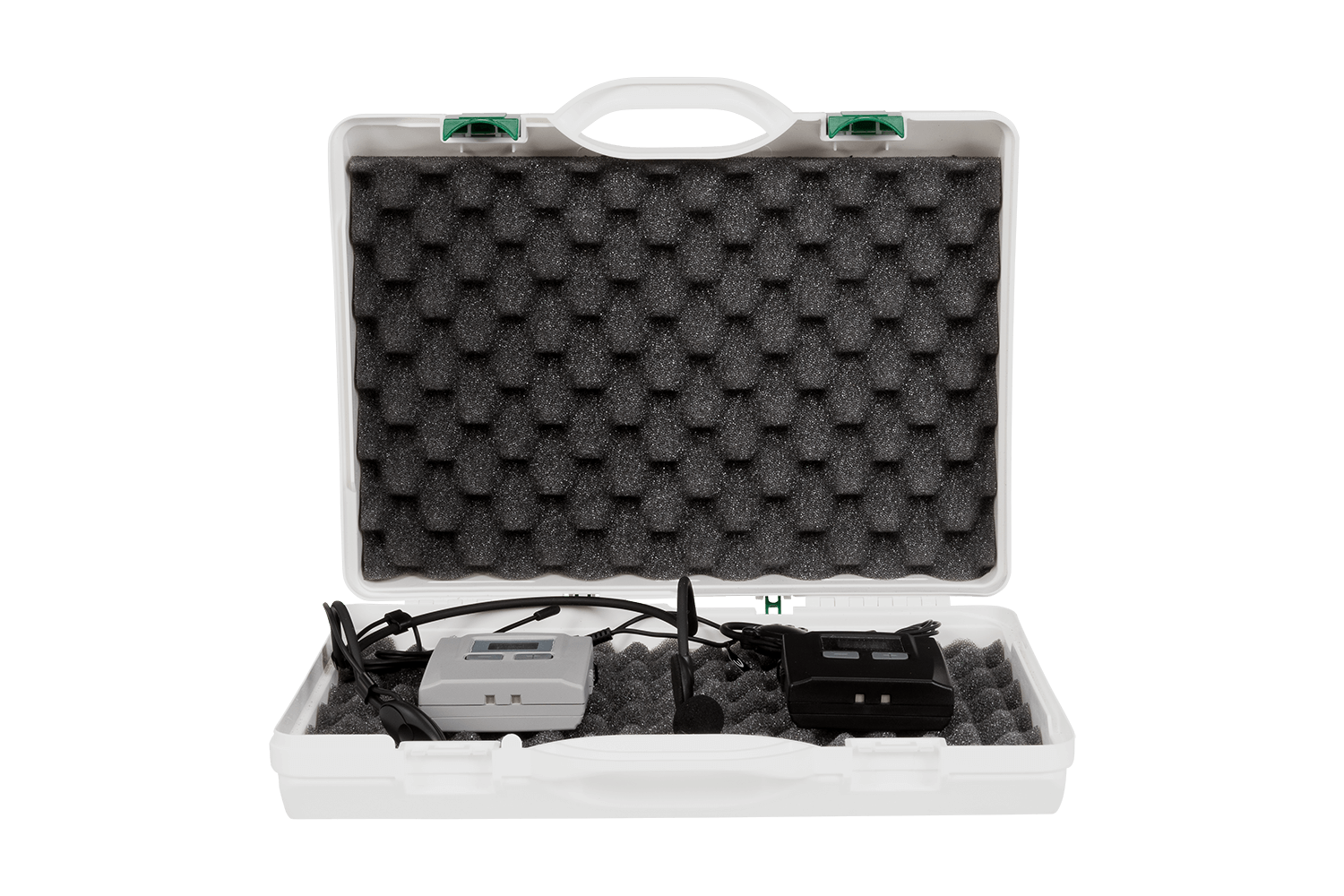 Axitour AT-400 simplex audio system for horse riding
The Axitour AT-400 is a small and lightweight communication system that we have developed especially for horse riding. With this riding kit you as an instructor are able to instruct a student quickly, directly and wirelessly. This communication system is very easy to use and is intended for one-way communication with the student. The Axitour AT-400 communication system can be used for both indoor and outdoor training. It is a simplex communication system and intended for one-way communication; so the instructor can speak through the system and the students hear what the instructor says.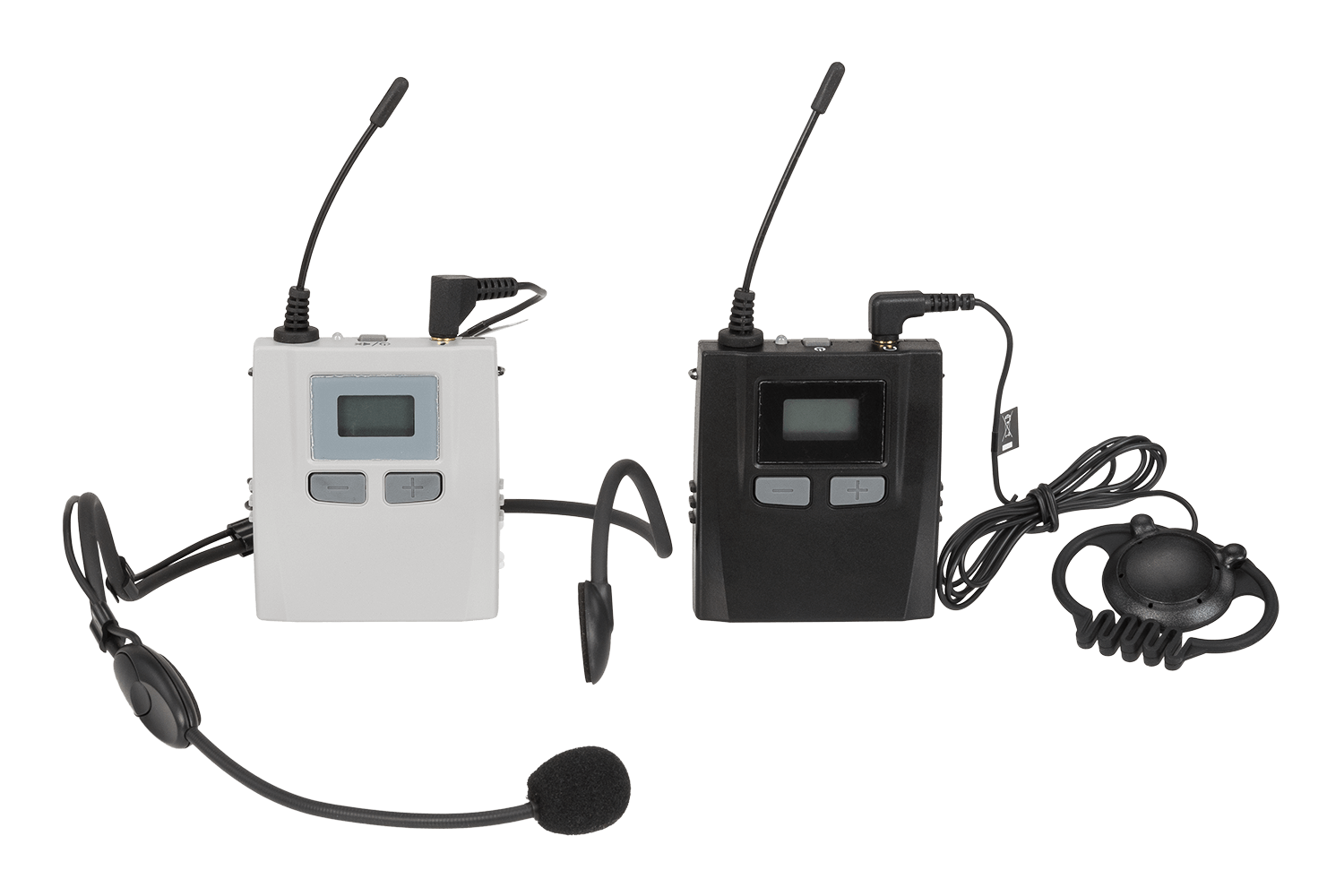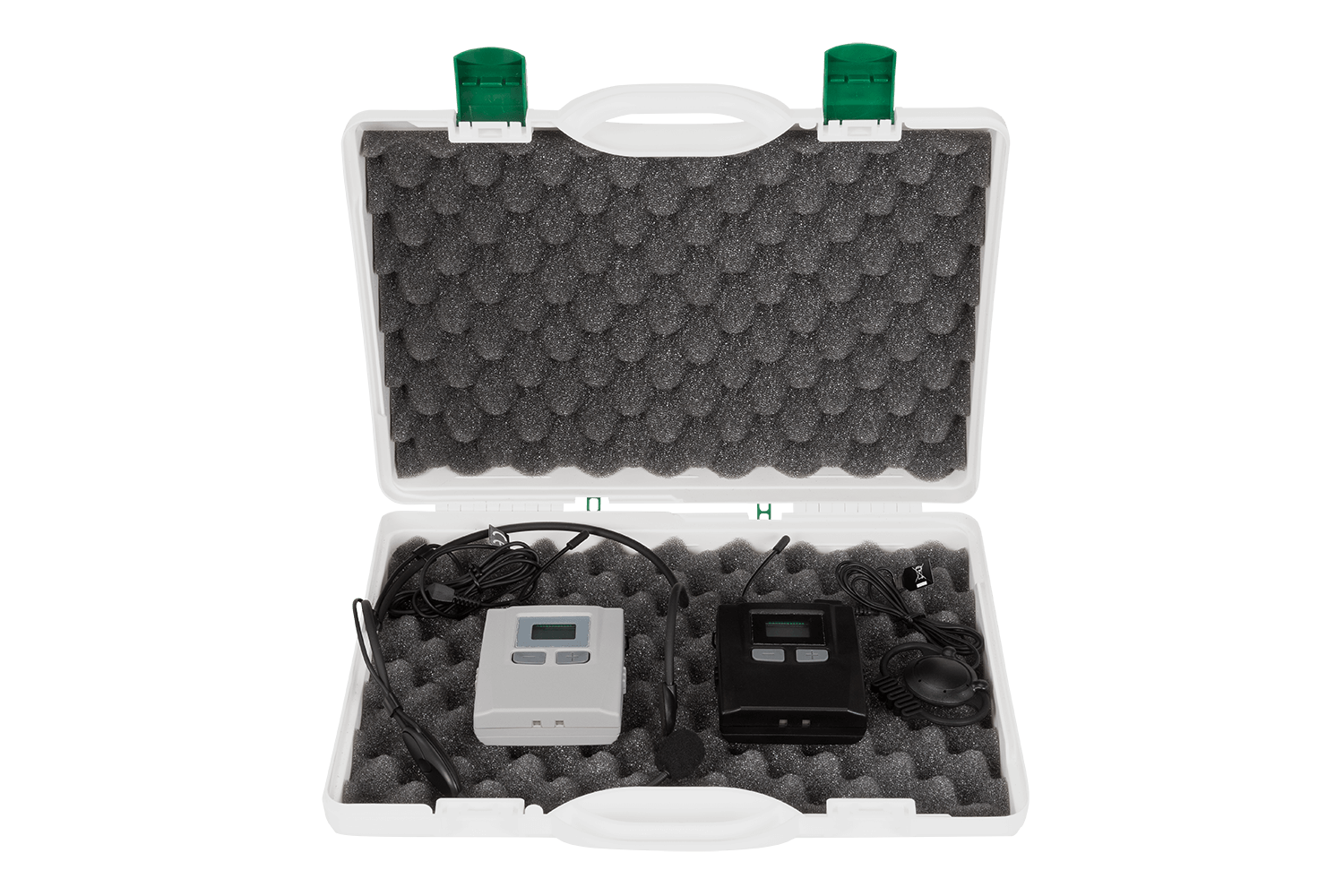 Technical specifications
The Axitour AT-400 is a simplex communication system for horse riding. The system uses 16 channels and works with the frequency band 863 MHz – 865 MHz and a license-free radio frequency. This means that you can use this system license-free throughout Europe.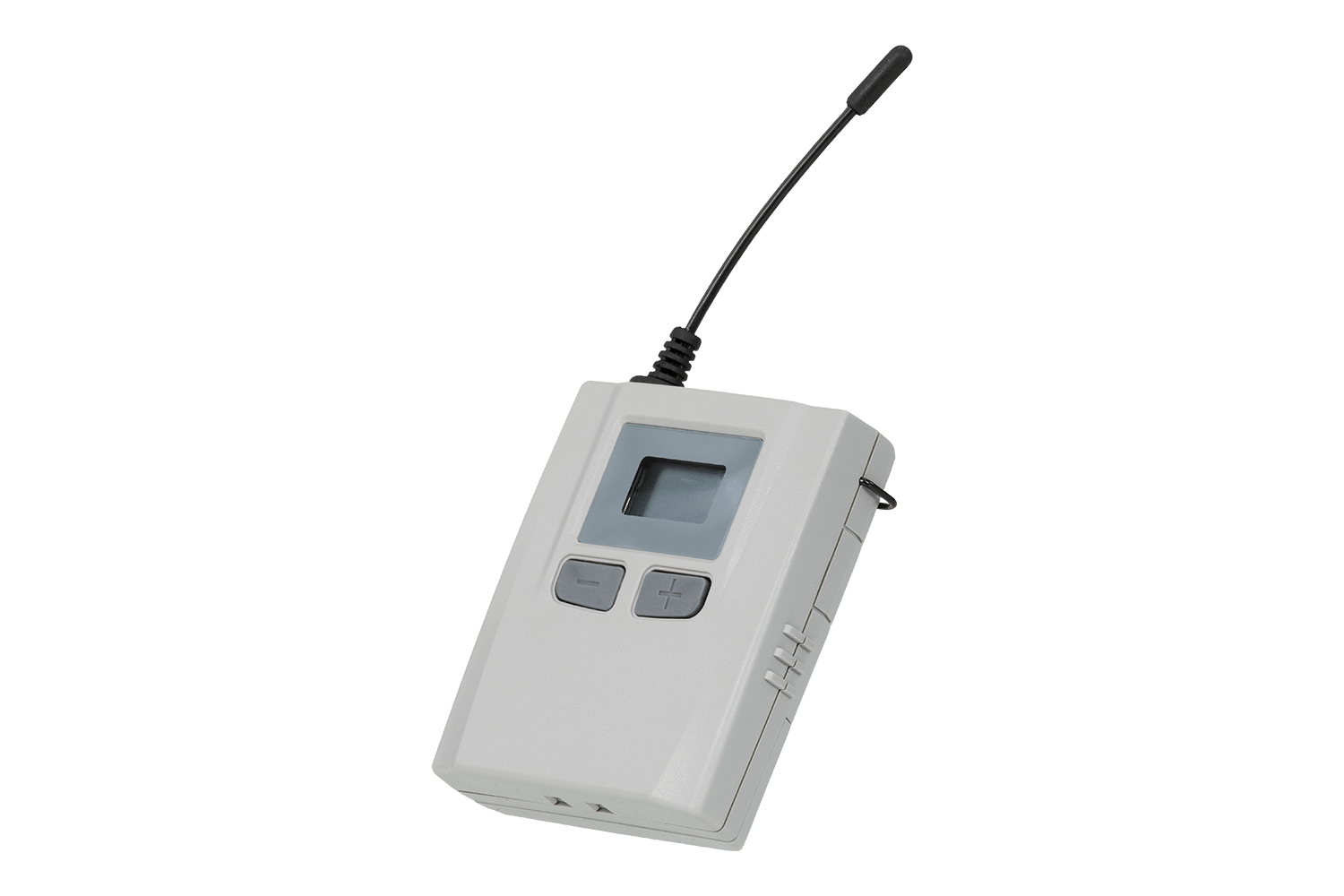 Radio Frequence Type 863- 865 MHZ

Dimensions 20 mm X 60 mm X 90 mm
Weight of 1 unit +/- 70 gram
Reach+ / – 100 meter
Channels 16
Headset connection 3,5 mm
Batterylife sender  10-12 uur
Batterylife receiver 18 uur
Various headsets and earphones
Axitour Communication Systems has various headsets and earphones in its range. In many cases, the guide headset is used by the guide and earphones by the guests for tours. View the range for the various headsets and earphones.
Disposable earphones
For logistical and hygienic reasons we often work with "disposable" ears. After use (during a tour), your guests keep the disposable earphones and are not used for a second time. That saves handling, because you don't have to clean and store the earphones. It is also more hygienic, because you always work with new earphones. Using "disposable" earphones saves you a lot of time and work and makes your guest feel clean.
Especially if you give guided tours to various groups on a structural basis, the use of disposable earphones is recommended. Keep in mind that you keep enough stock, so that you can always give your guests a clear and welcoming tour.
If you need a different type of earphones / headphones for your application, please contact our customer service or take a look at our product page for the entire range.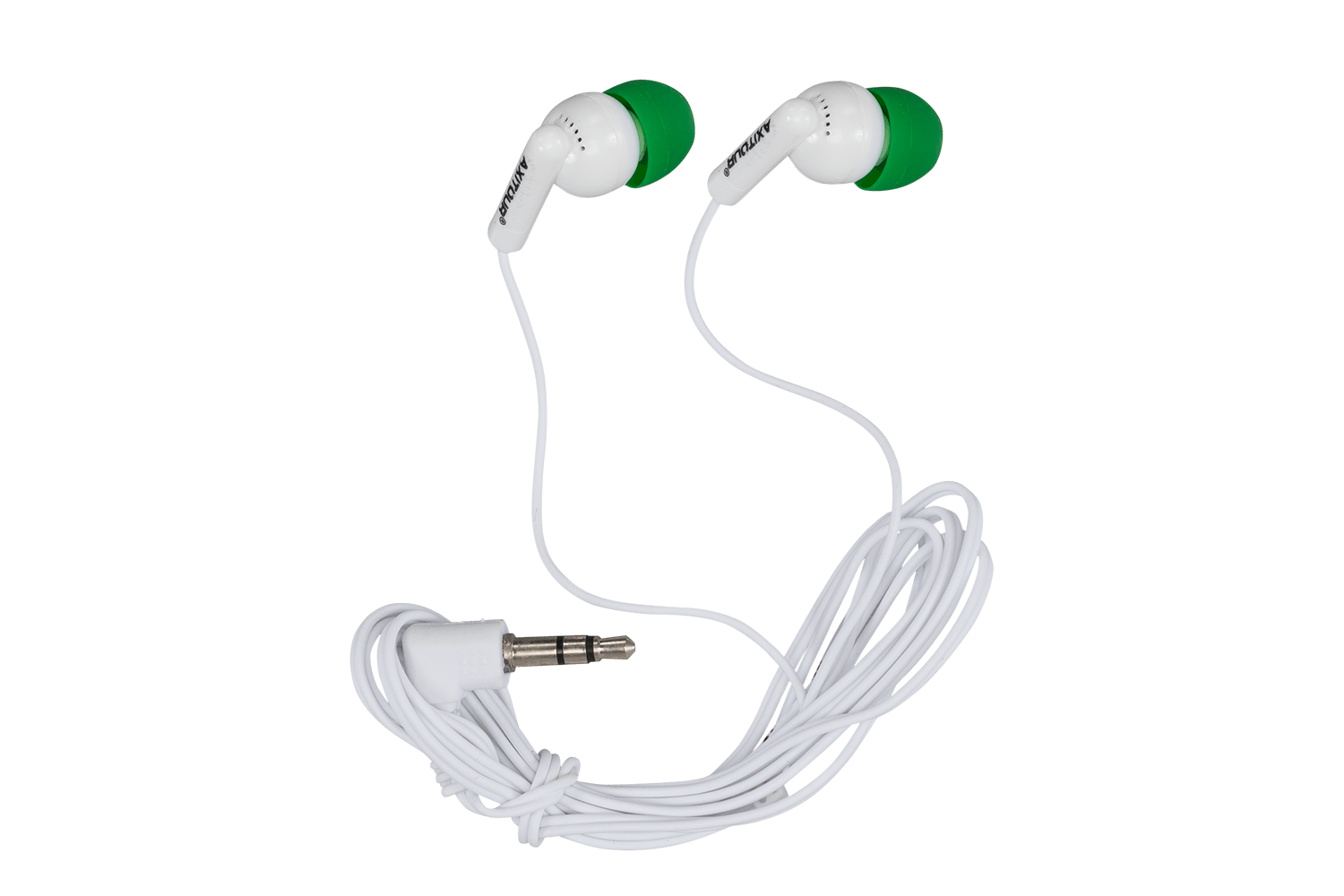 Sale and rental of communication systems
The Benefits of Axitour
Sale and rental
Advice from specialists
For large and small events
Order before 02:00 PM UTC+, delivered the next day
Customer Service always available
Various secure payment options
The coffee is always available for you in our showroom
Customer Service
Do you have a question? We are here for you.
Do you want an immediate answer? Call us between 08:15 AM – 05:15 PM UTC+ on +31 (0)180 691 400
For outside office hours, please call +31 6 14 16 45 02
Contact us at info@axitour.eu and we will answer your question as soon as possible.