Axitour AT-500
SIMPLEX TOUR GUIDE SYSTEM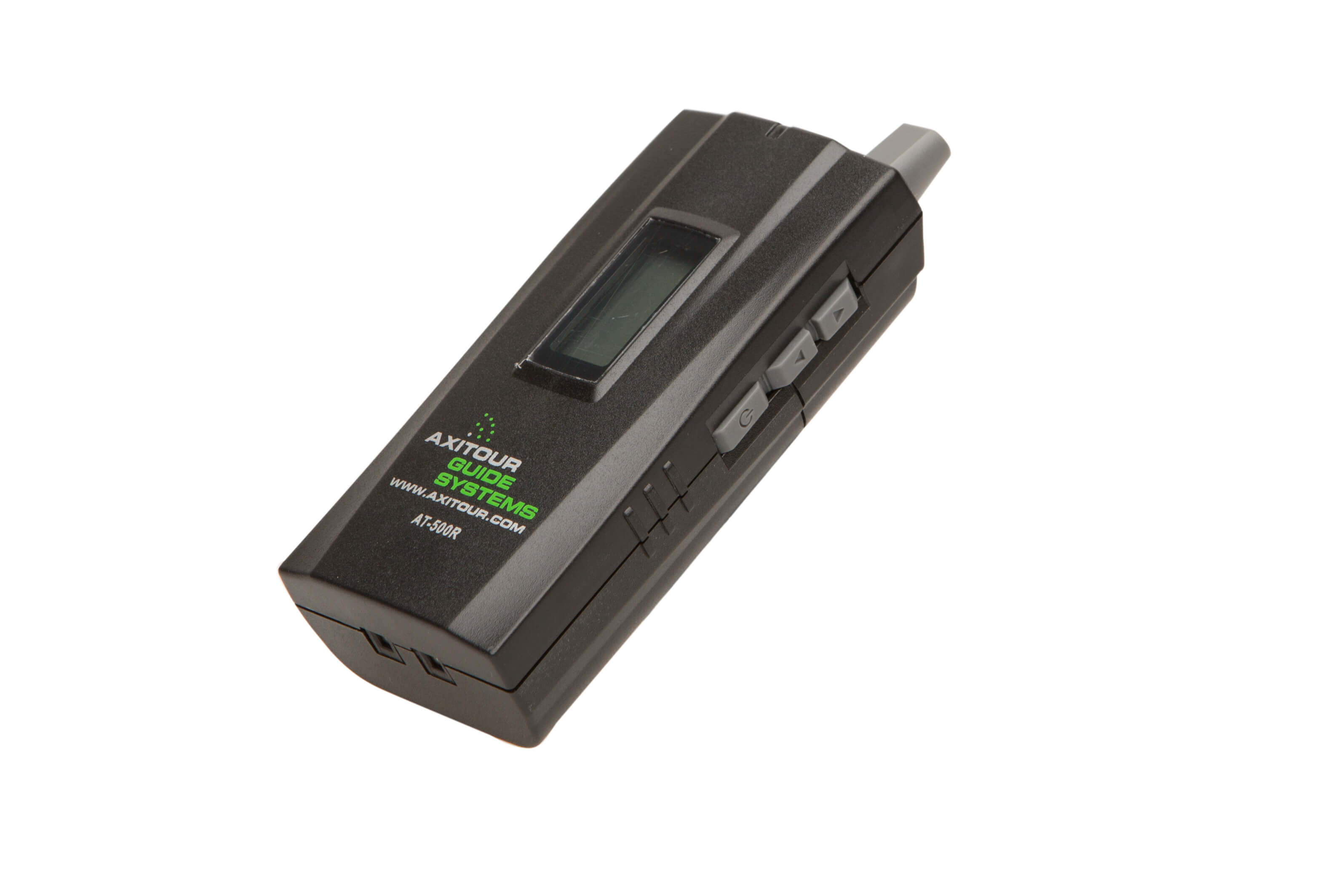 Axitour AT-500 simplex audio tour guide system
The Axitour AT-500 tour guide system is one of our most sold and leased communication systems. Weighing only 70 grams, this communication system is a lightweight. This communication system is used both in situations with normal noise conditions, as in areas with noise levels higher than 75Db. The tour guide system is very easy to use and designed for one way-communication. With this, the guide speaks and the participants listen.
Need help?
Please contact our Customer Service!
Tel: +31 (0) 180 691 400
@: info@axitour.eu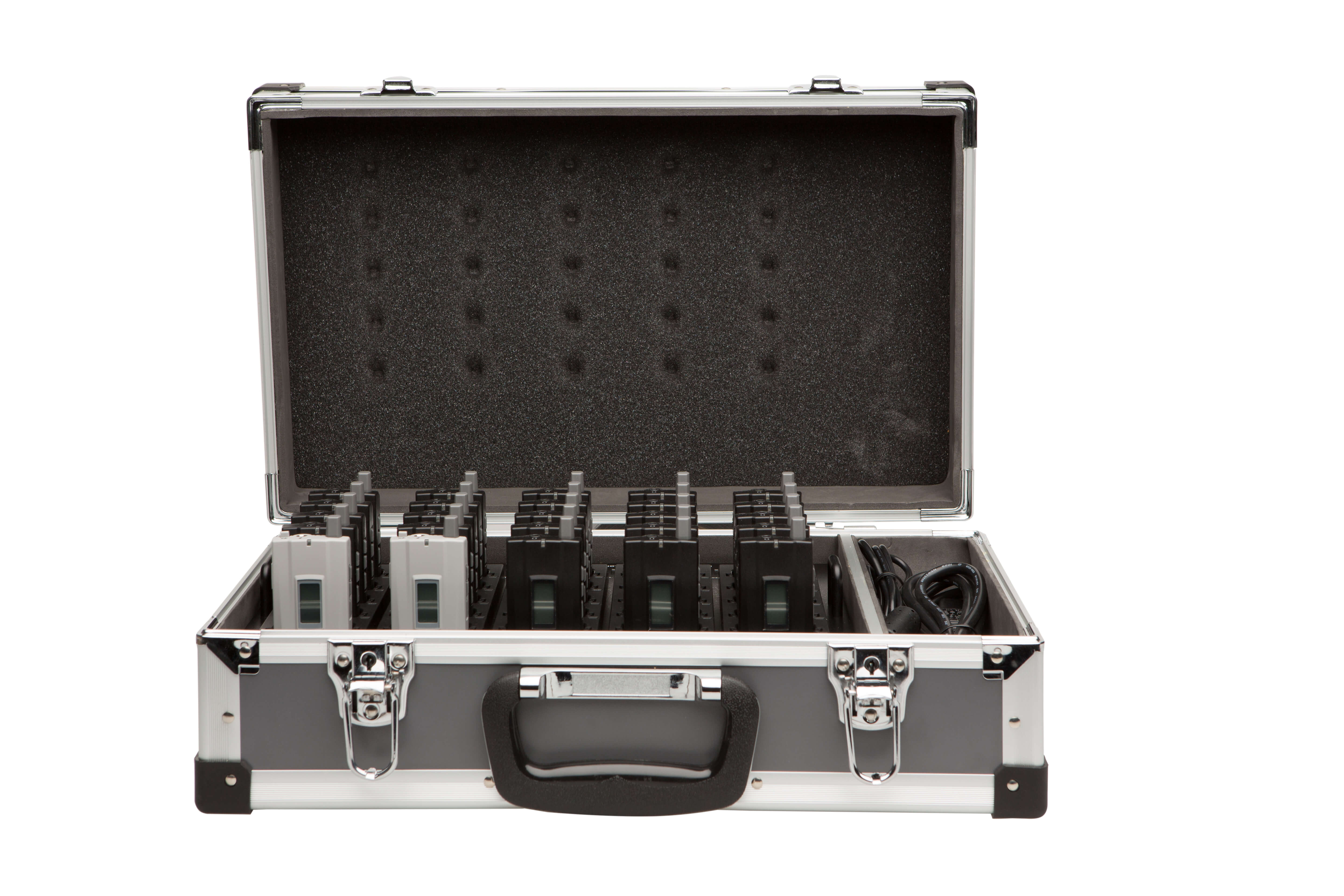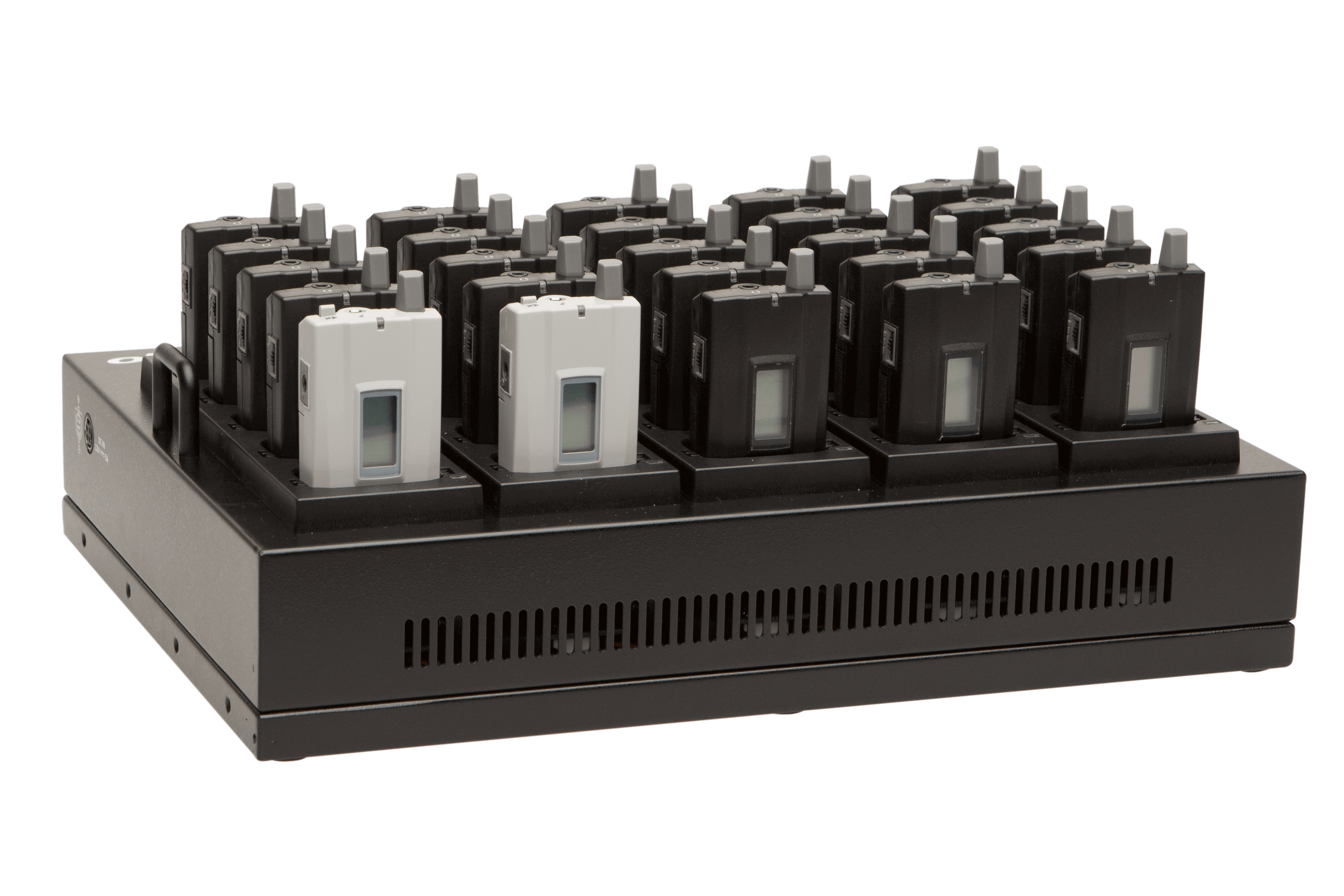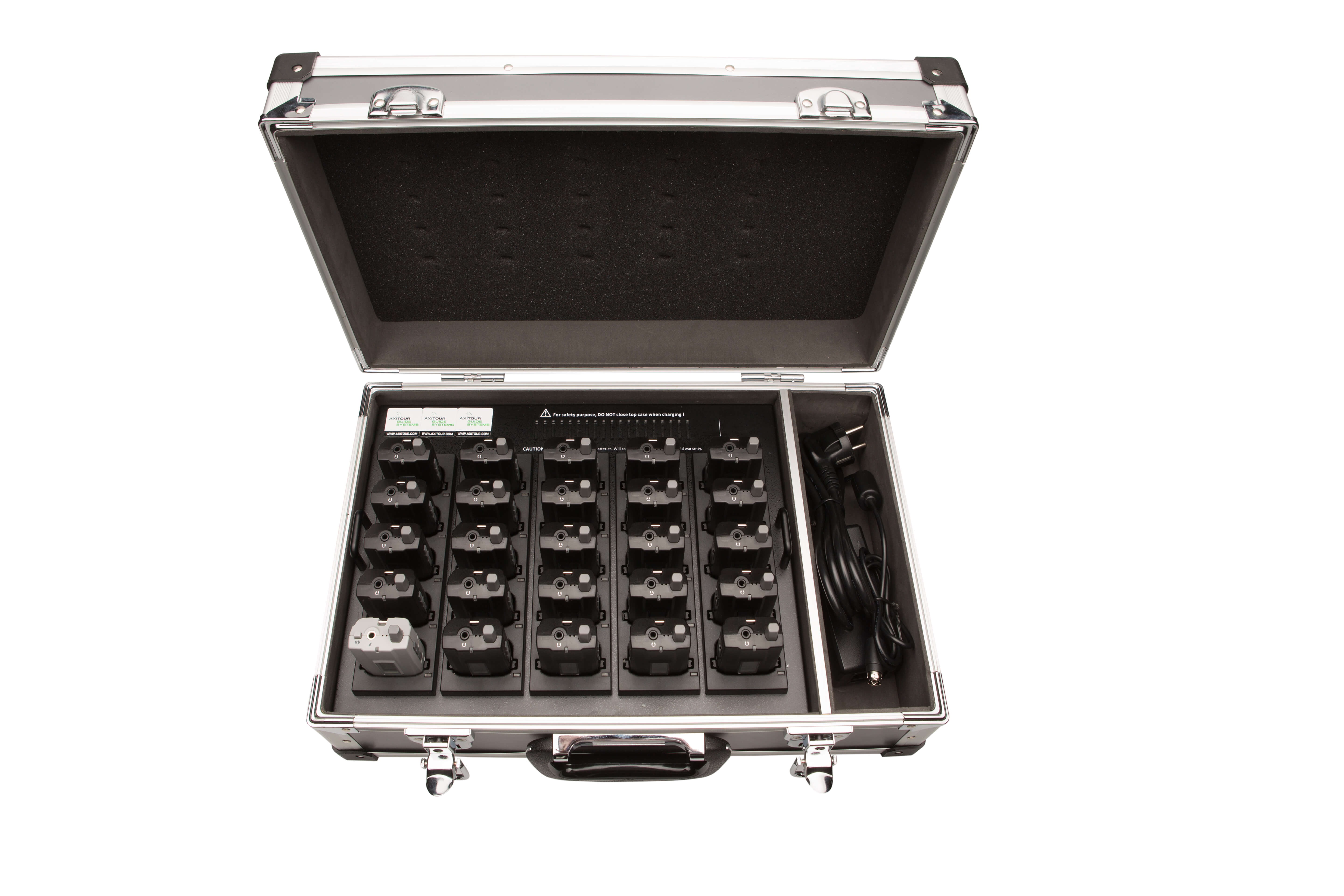 Applications
Leisure, business, cultural tours
Conferences
Meetings
Interpreting
Simultaneous translations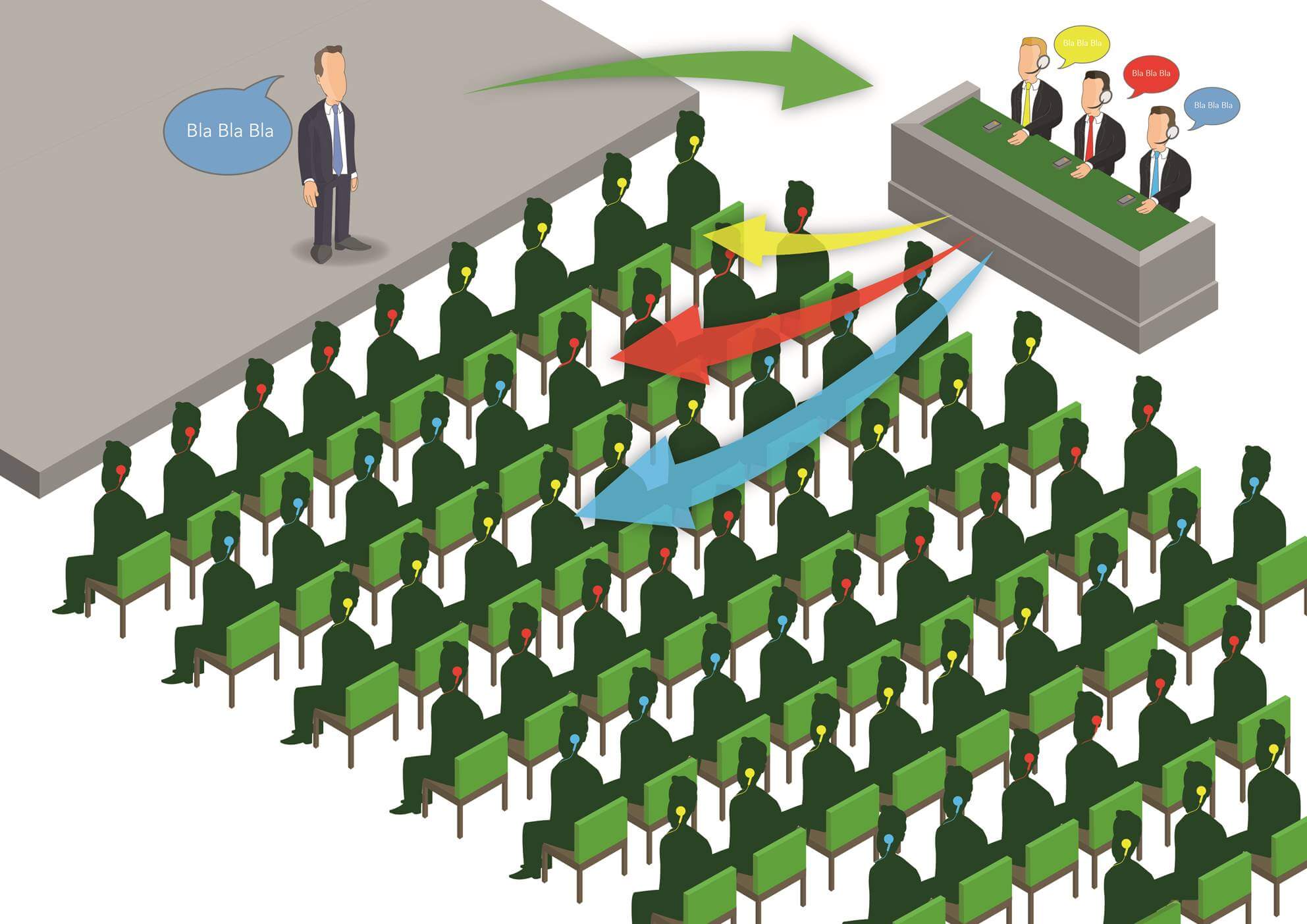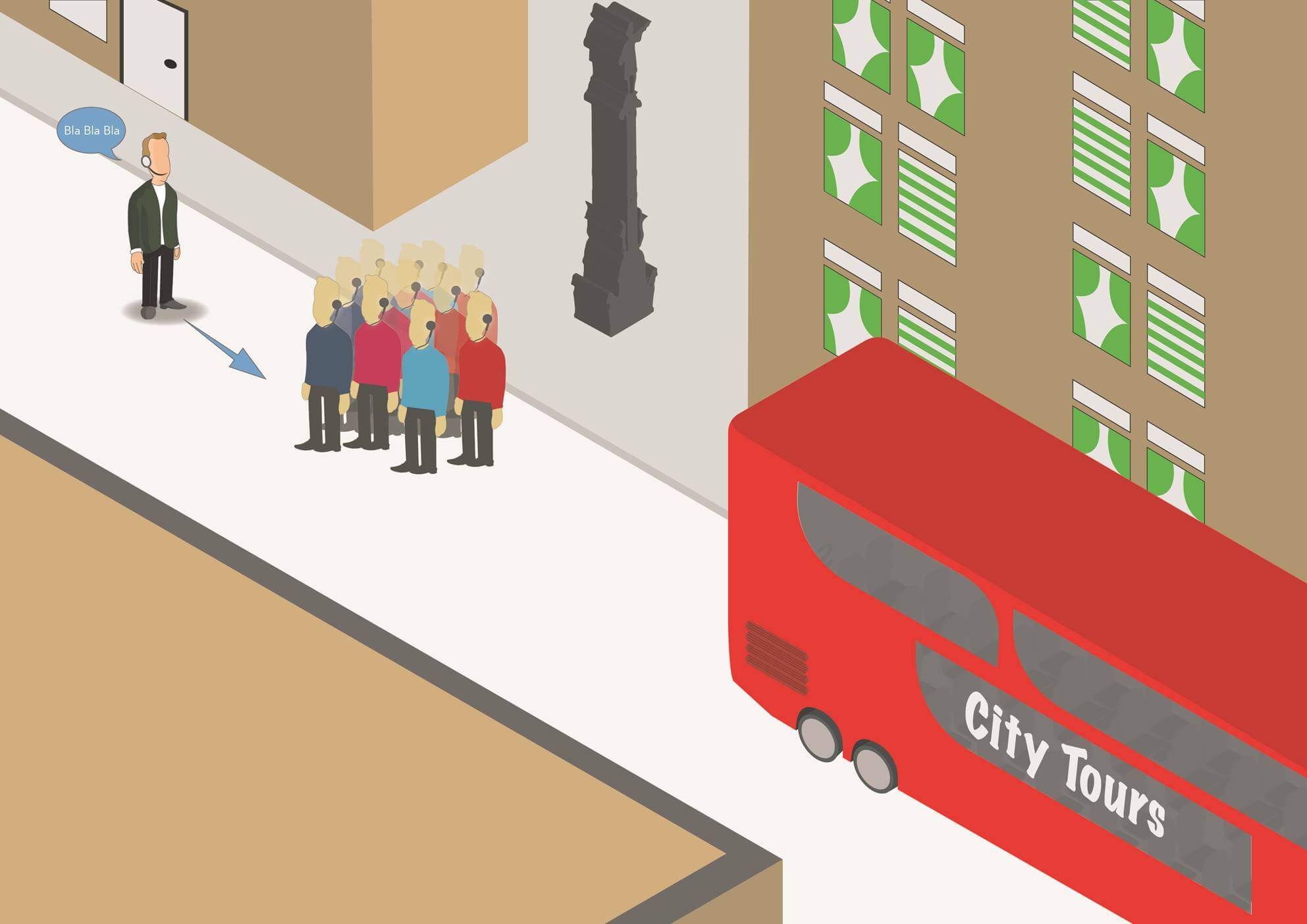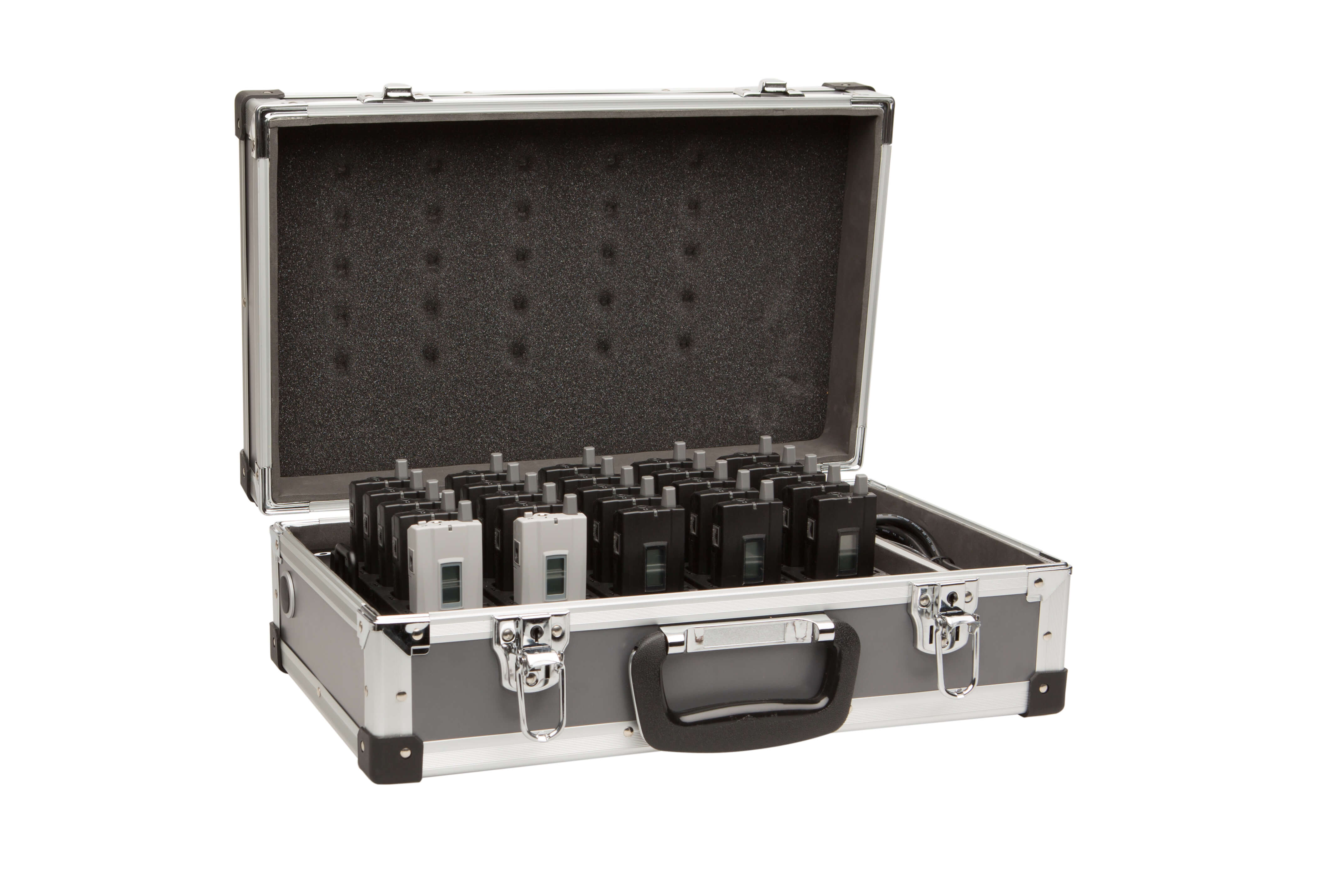 Technical specifications
Simplex (one way) communication system
Makes use of 40 channels
Operates with the frequency band 863 MHz – 865 MHz and a license-free radio frequency (in Europe, you can use this system unlicensed; for usage outside Europe, please contact our Customer Service)
Charging system
One charging system can accommodate 25 units
Units are powered by rechargeable batteries
15 hours are needed to completely recharge the batteries
Both transmitters and receivers should last for about 10 hours with charged batteries
For the full description of charging the Axitour AT-500 unit, please read the user manual.
NOTE: Charging units and trunk cannot be ordered separately.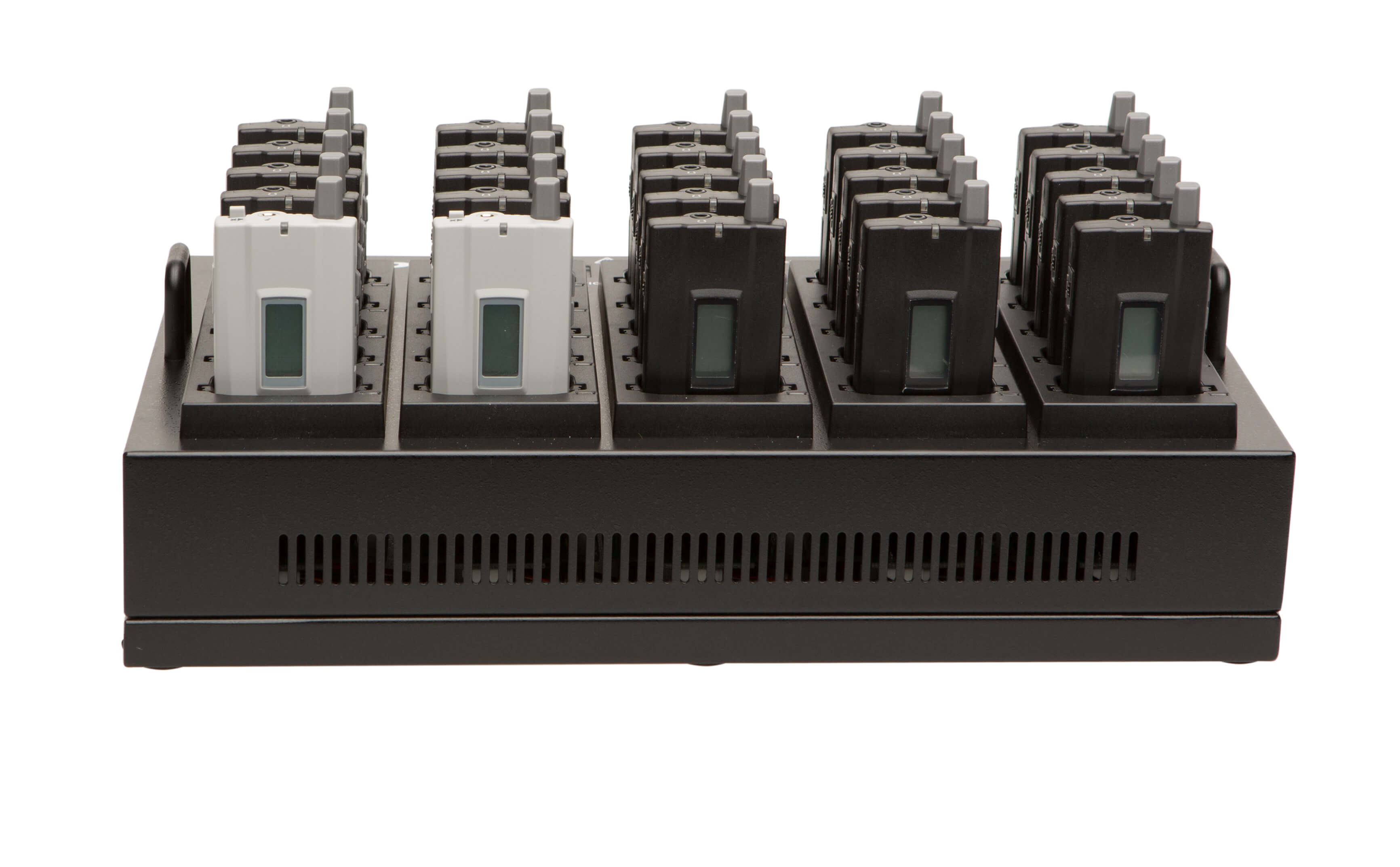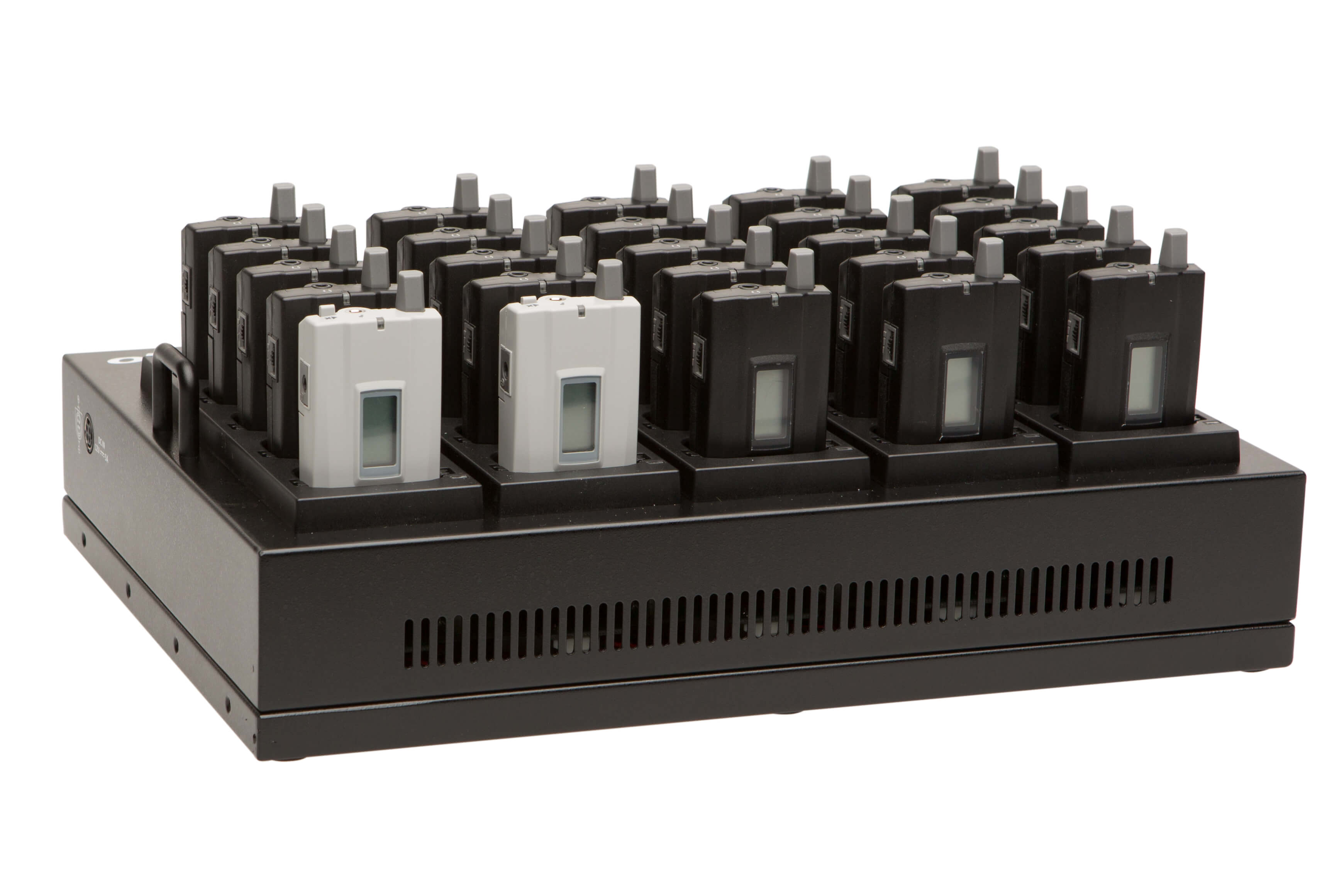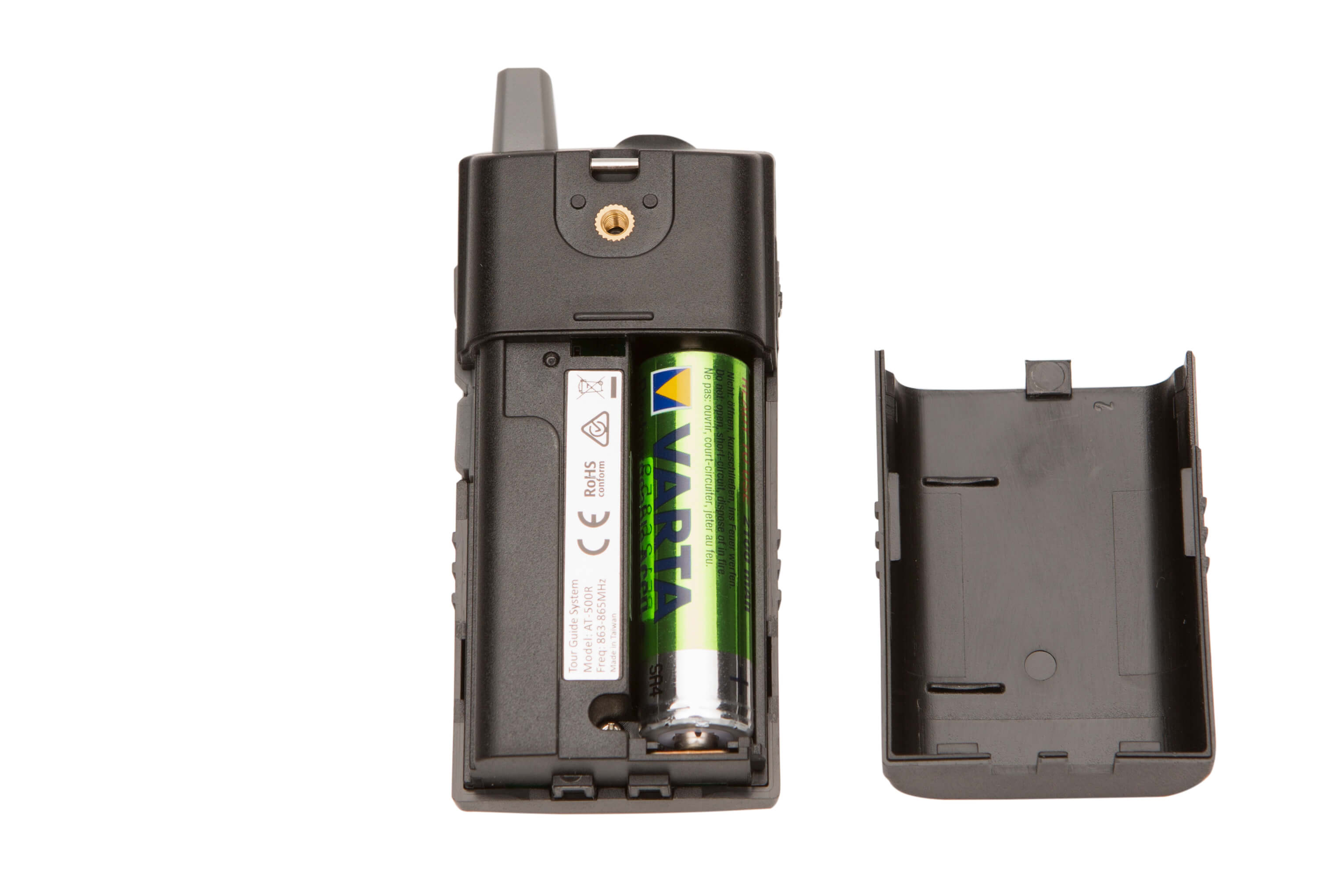 For logistical and hygiene reasons, we often work with disposable earbuds. After using, your guests can keep these earbuds and the receivers can go back into the chargers, so you don't have to worry about cleanliness. This saves you time and work.
If you want a other type of earbuds / headset, please contact our customer service.
The Tour Guide (The Speaker)
There are a number of different microphones available for the tour guide. The vast majority of guides choose a microphone to be put on the head, which can be a headband or in the form of glasses, so they have both hands free. With a headset, the microphone is placed in front of the mouth and because the distance between the mouth and the microphone stays the same, one obtains a constant sound level which prevents ambient noises from coming through. The microphone is connected to the transmitter which hangs on a lanyard or belt. If desired, one can use a plug-in microphone to use the transmitter as a hand microphone. It is also possible to connect a separate audio source, like a MP3 player, to the transmitter.
The Participant (The Listener)
All participants will receive a receiver with associated earbuds. The receivers are supplied with a neck strap and belt clip and are not considered a nuisance because of its light weight. The receiver and transmitter each have access to 16 channels and each unit has LED lights that will glow whether there is a signal. The transmitter and receiver, of course, need to be set to the same channel. If the battery capacity is less than half an hour, a red LED light will automatically light up.
Sale and rental of communication systems
The Benefits of Axitour
Sale and rental
Advice from specialists
For large and small events
Order before 02:00 PM UTC+, delivered the next day
Customer Service always available
Various secure payment options
The coffee is always available for you in our showroom
Customer Service
Do you have a question? We are here for you.
Do you want an immediate answer? Call us between 08:15 AM – 05:15 PM UTC+ on +31 (0)180 691 400
For outside office hours, please call +31 6 14 16 45 02
Contact us at info@axitour.eu and we will answer your question as soon as possible.