Axitour AT-300
SIMPLEX TOUR GUIDE SYSTEM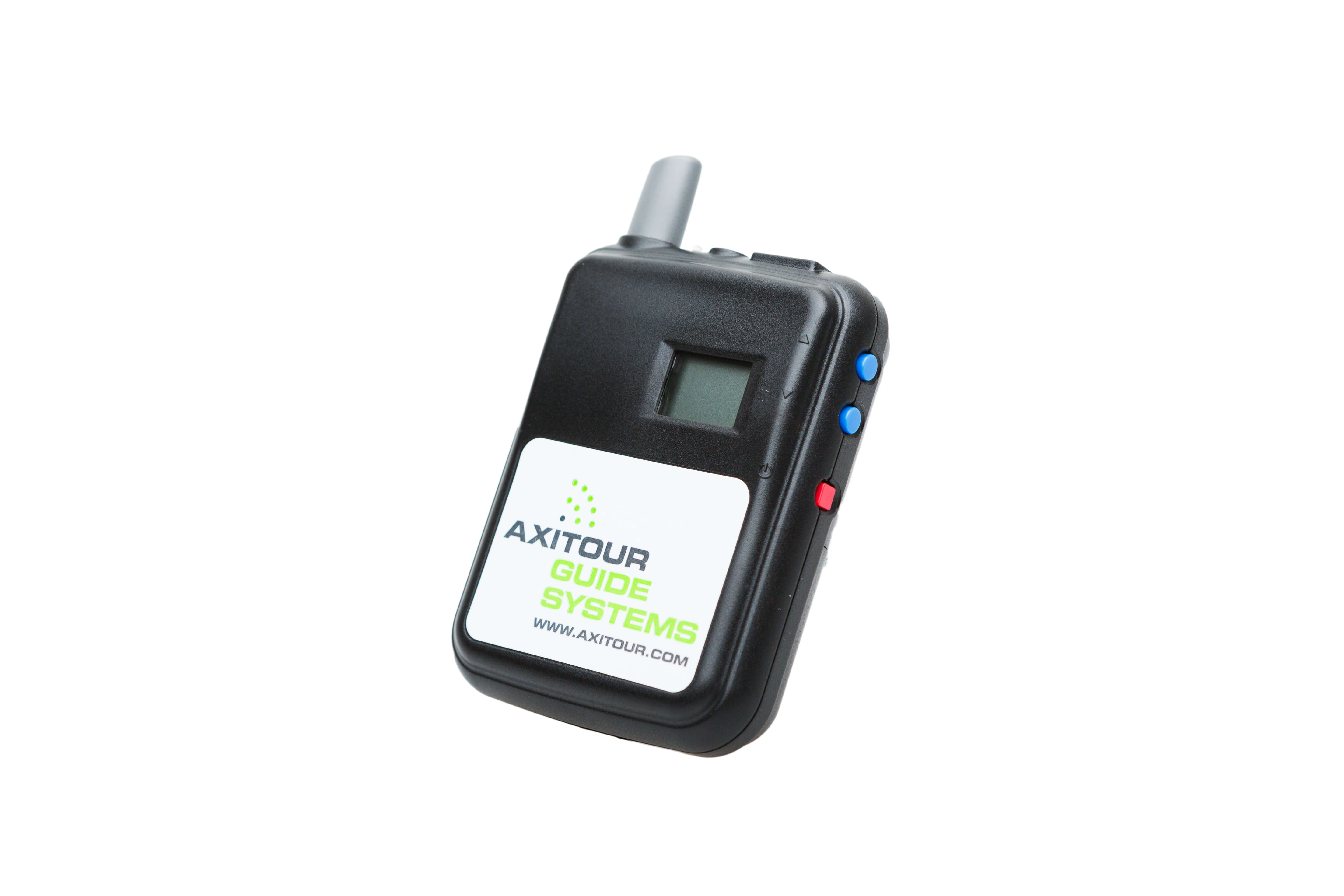 Axitour AT-300 simplex audio tour guide system
The Axitour AT-300 tour guide system is specifically designed for tour operators and travel agents who want to travel with a tour guide system. It's easy to use, lightweight and has a perfect range to provide all your guests with information during a tour. The system can be used both inside as outside the bus and thus, for example, can be used by the driver or the guide to execute the tour.
Need help?
Please contact our Customer Service!
Tel: +31 (0) 180 691 400
@: info@axitour.eu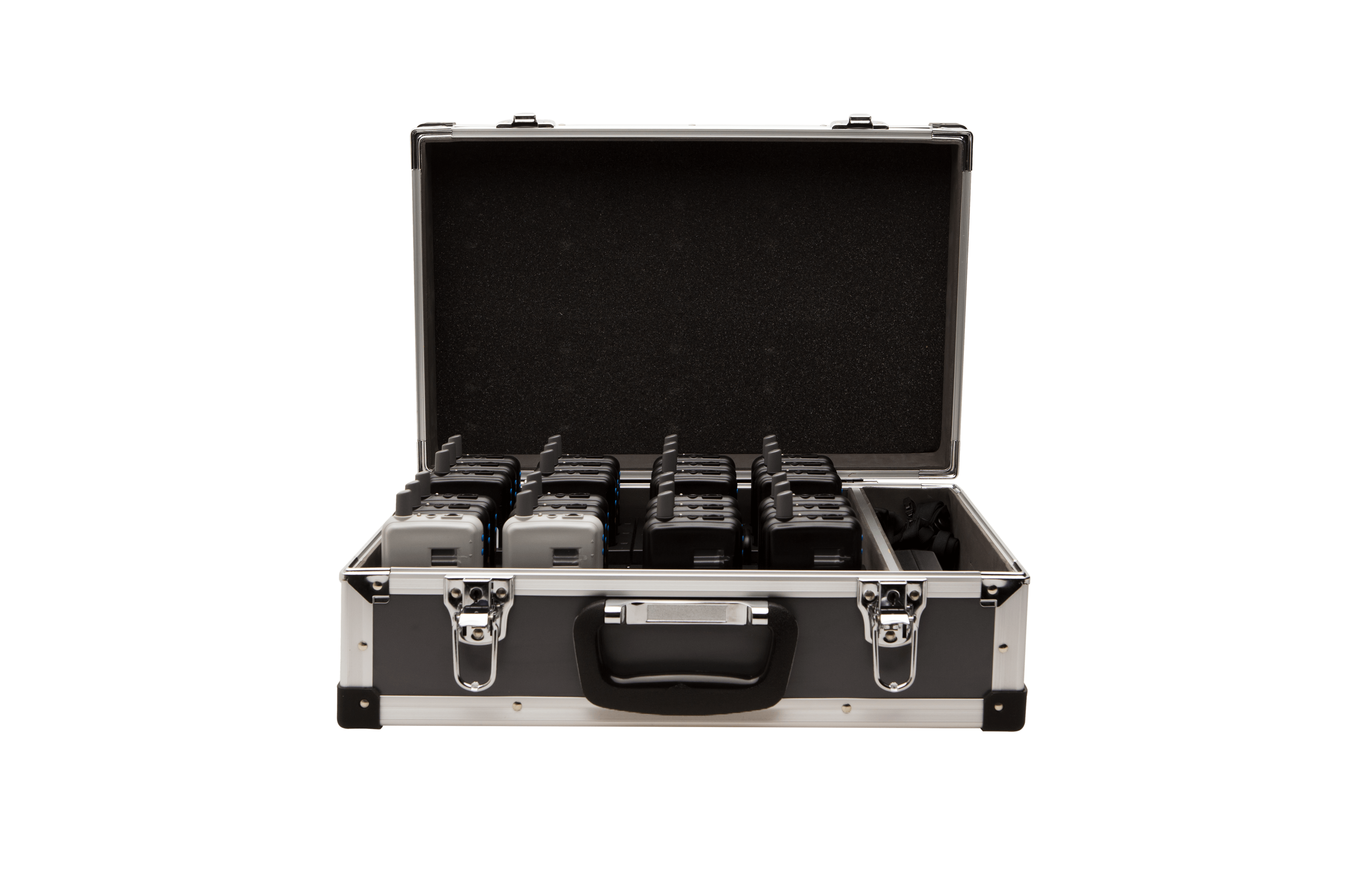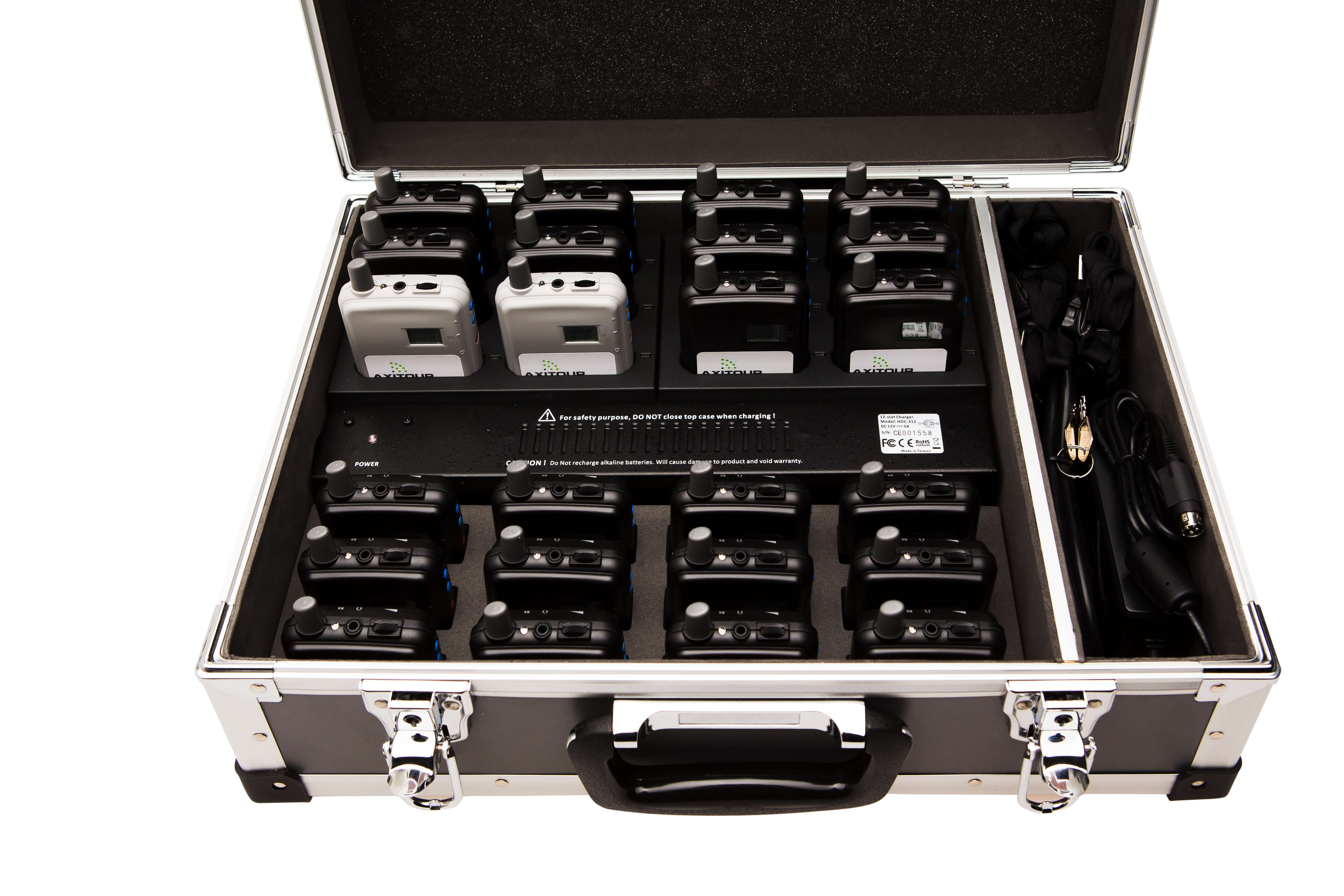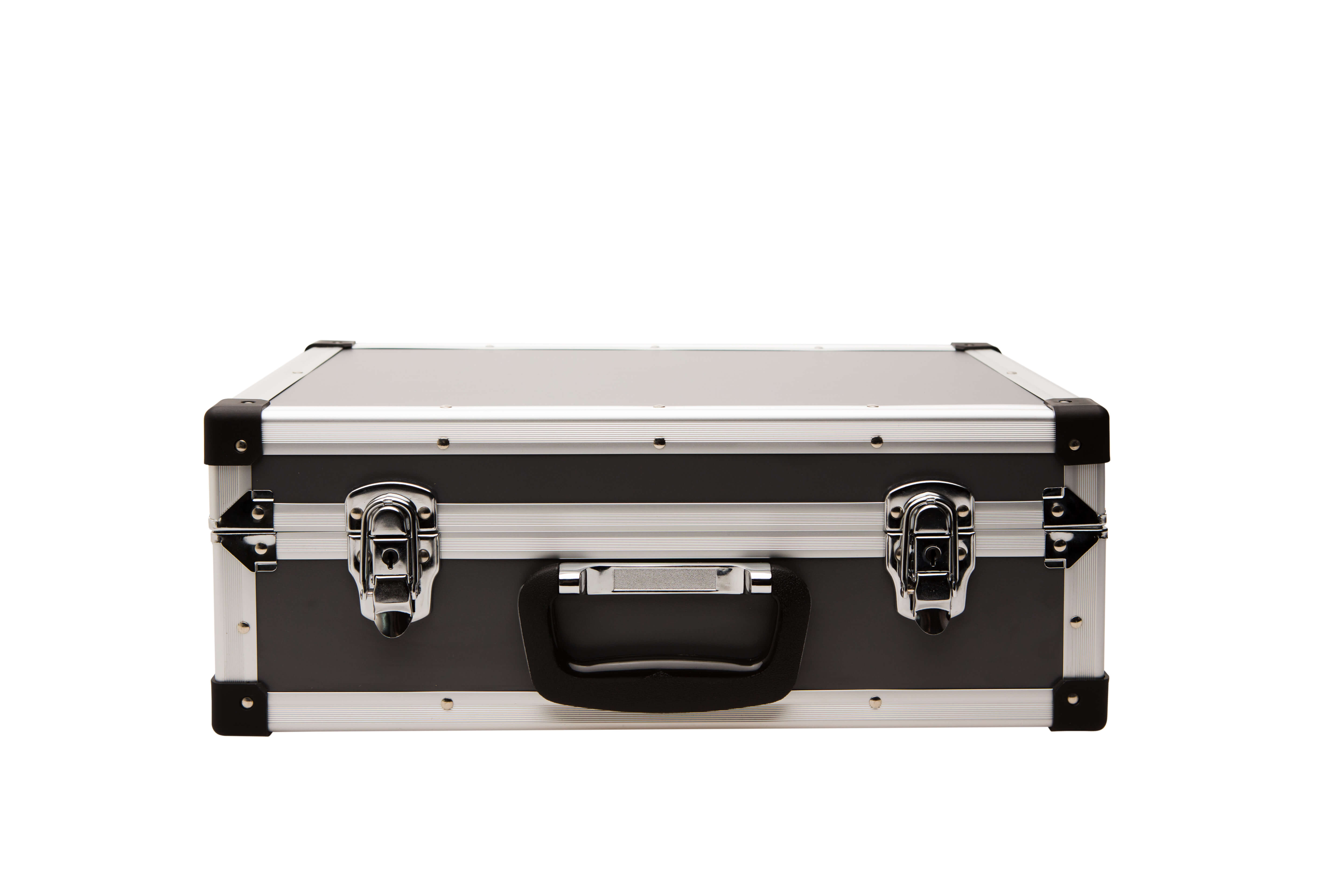 Guided leisure, business or cultural tours
City Tours
Museum Tours
Conventions
Meetings
Interpreting Activities
Simultaneous translations
Tour Operators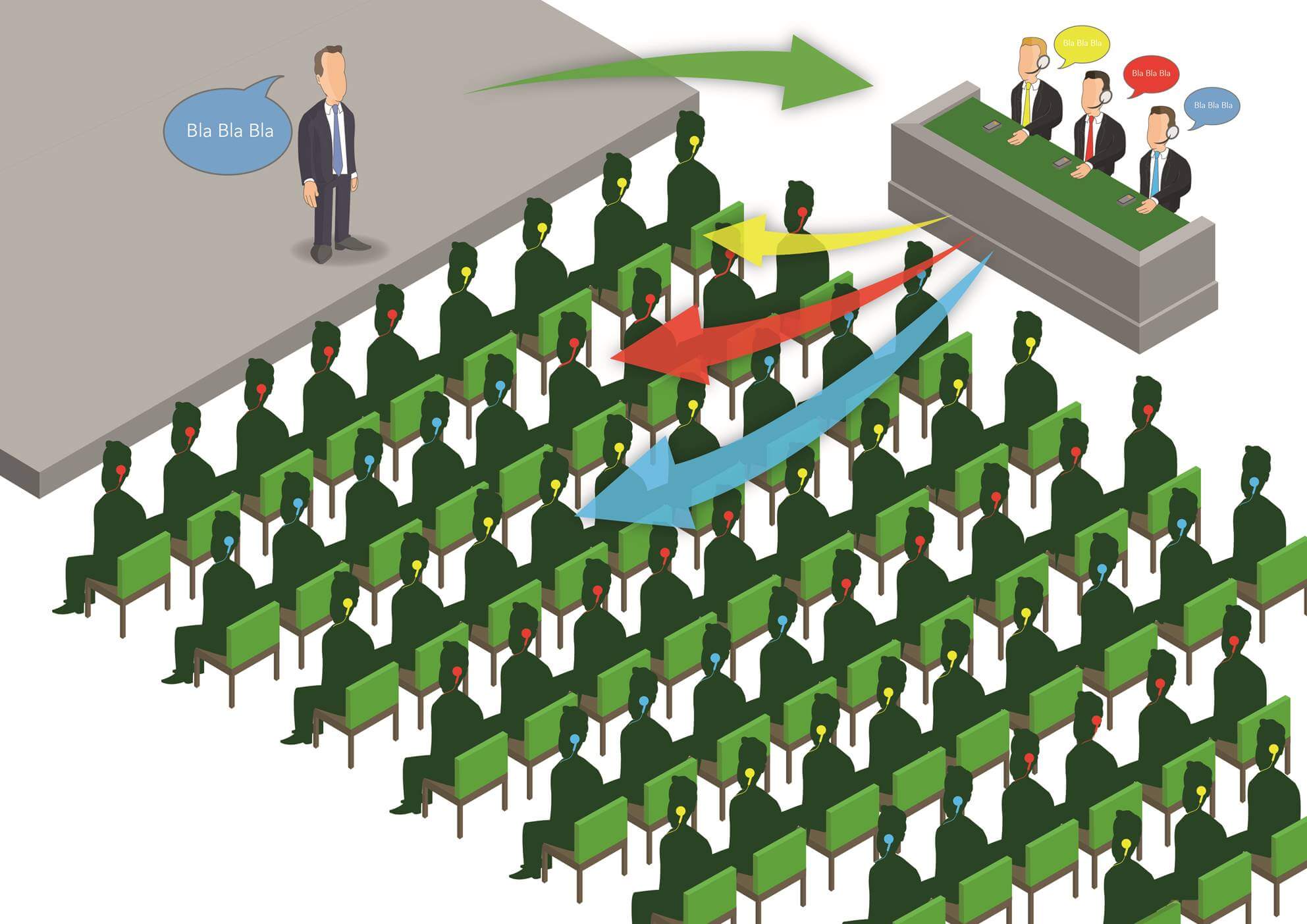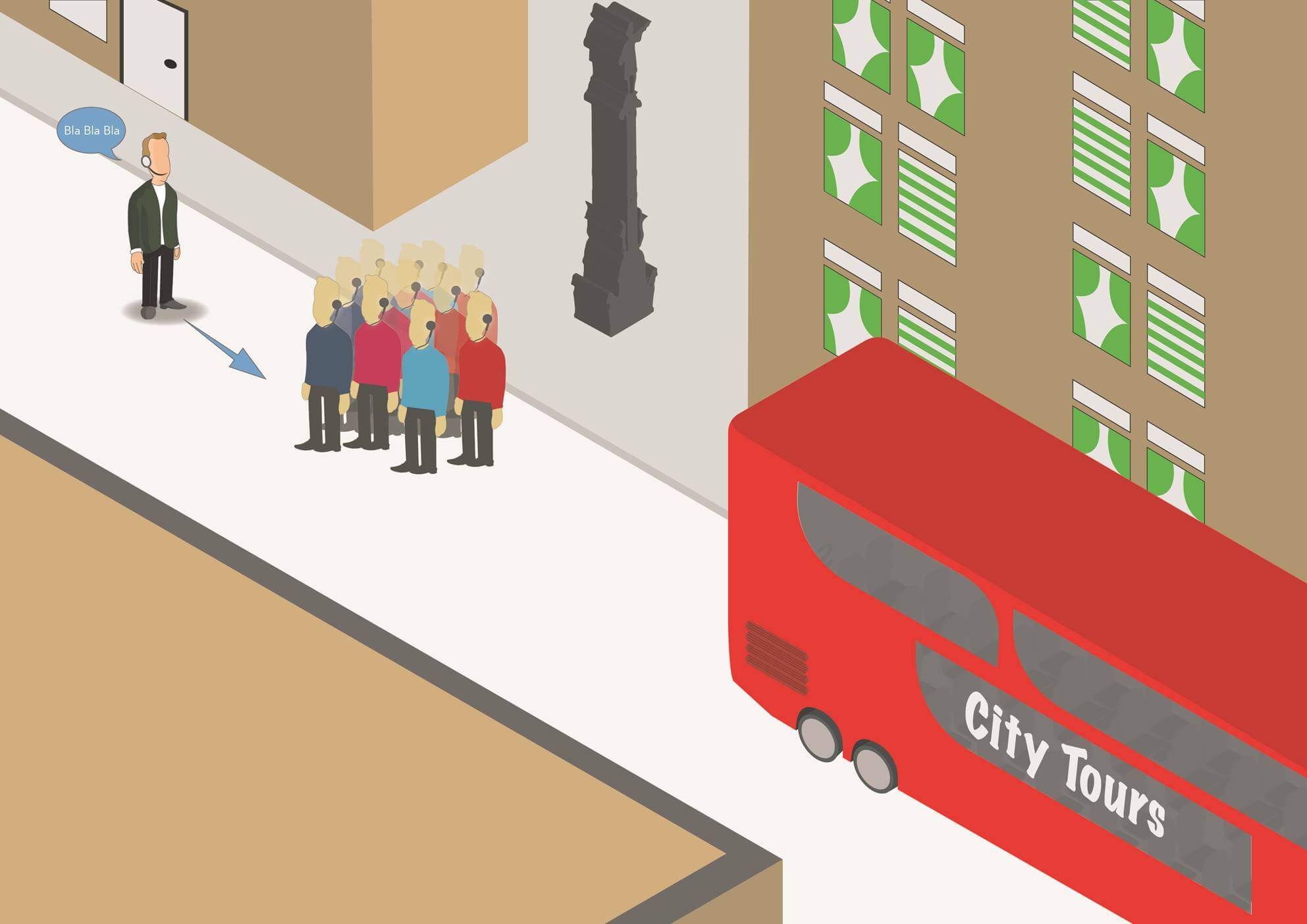 Easy to use communication system
This system is a user-friendly system and also easy to use. When you turn on the system, you will have time to set the channel. Once you've selected the channel you want, and you don't change it for 5 to 10 seconds, the system will be locked on that channel. When the system is locked, you can only adjust the volume by means of the volume control dial, and turn off the system. The guide gets the grey device with a headset microphone and the participants get the black device with earbuds.
Technical Specifications
Simplex (one way) communication system
distance between transmitter and receiver outside: 100 metres
distance between transmitter and receiver in buildings: 40 – 50 metres
Makes use of a license-free radio frequency (in Europe, you can use this system unlicensed; for usage outside Europe, please contact our Customer Service)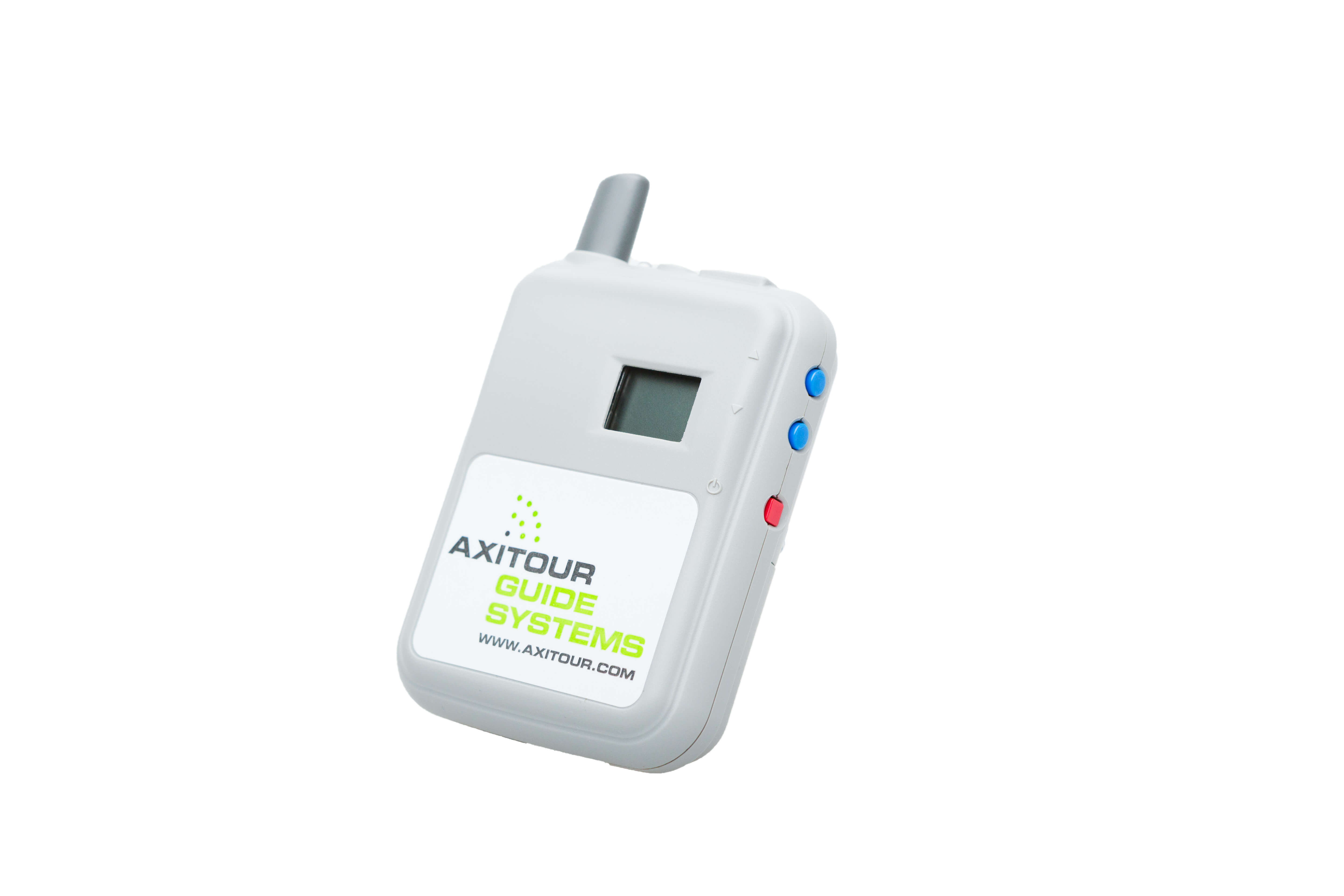 Accessories
Headset microphone type headband
Headset microphone type glasses
Earbuds
Charging System
Charging system 2 devices
Charging / storage case for 12 devices
Charging / storage case for 24 devices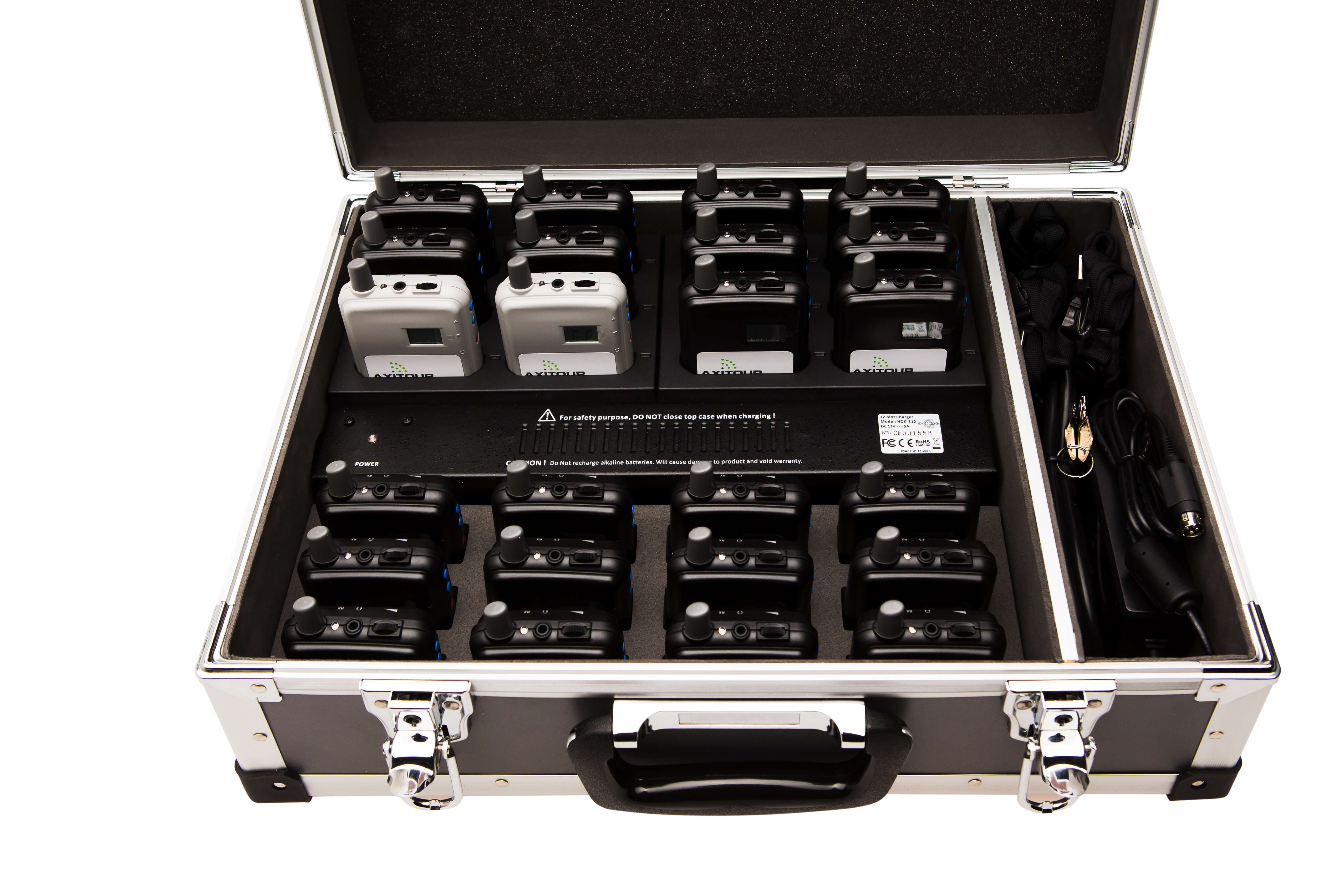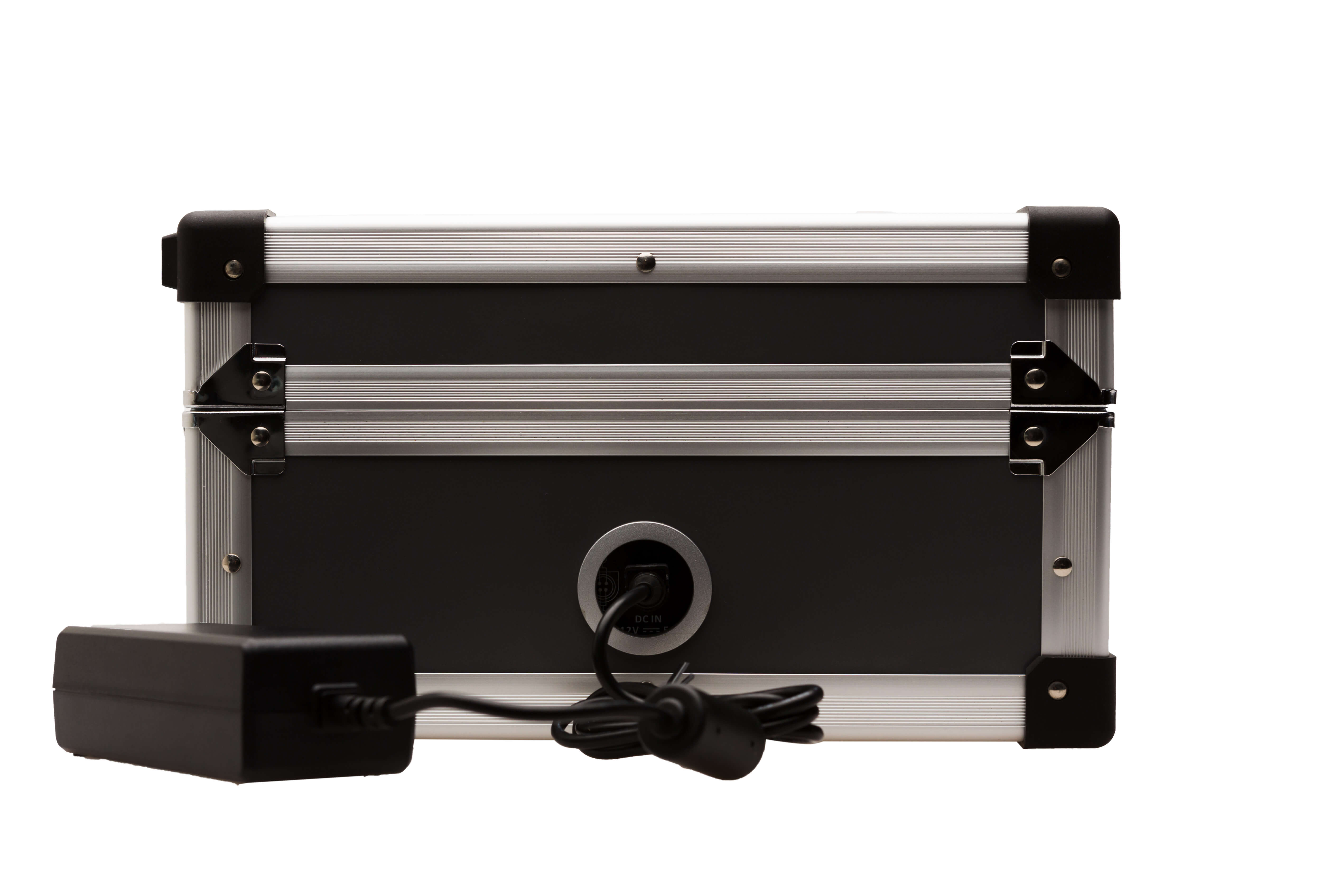 Sale and rental of communication systems
The Benefits of Axitour
Sale and rental
Advice from specialists
For large and small events
Order before 02:00 PM UTC+, delivered the next day
Customer Service always available
Various secure payment options
The coffee is always available for you in our showroom
Customer Service
Do you have a question? We are here for you.
Do you want an immediate answer? Call us between 08:15 AM – 05:15 PM UTC+ on +31 (0)180 691 400
For outside office hours, please call +31 6 14 16 45 02
Contact us at info@axitour.eu and we will answer your question as soon as possible.