Customer Service
Do you have a question? We are here for you.
Do you want an immediate answer? Call us between 08:15 AM – 05:15 PM UTC+ on +31 (0)180 691 400
For outside office hours, please call 06 14 16 45 02
Contact us at info@axitour.eu and we will answer your question as soon as possible.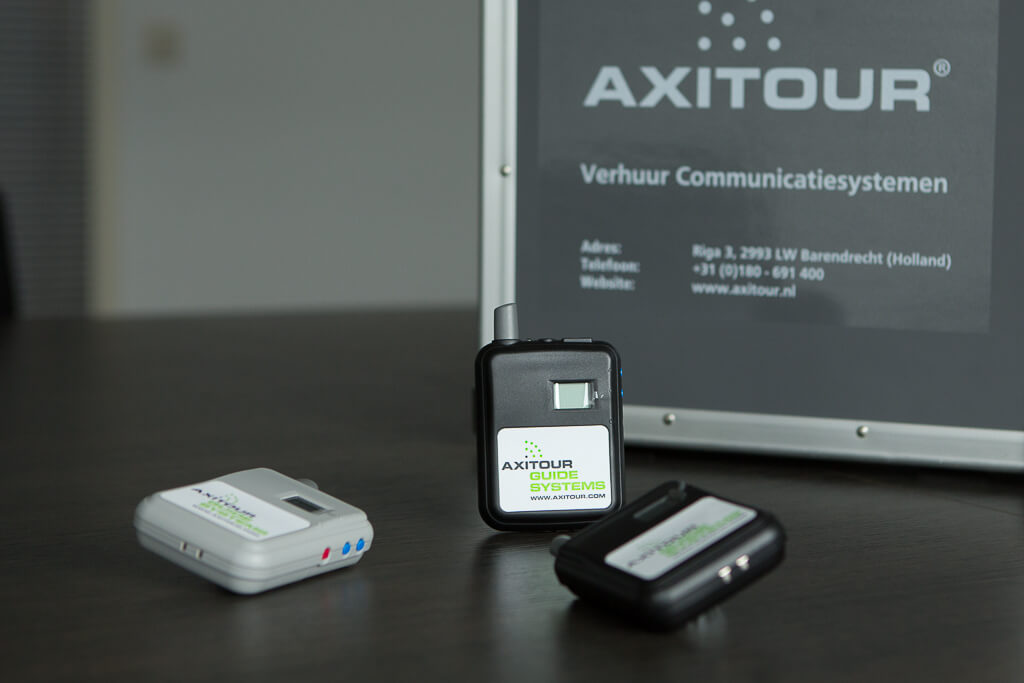 Quotation
If you know which communication systems you want to rent or buy, please contact us by email or via the contact form to request a quotation. If you don't know what kind of communication system you need, please contact our Customer Service, they're happy to advise you on the communication system that fits your needs and what costs go with it.
Ordering
After you've received our quotation, you can proceed to order the products. You do this by agreeing to an email with the quotation. Read on these pages how the entire process works at Axitour Communication Systems.
Ordering from abroad
Ordering from abroad is no problem. We provide communication systems all over the globe. You can send a request for quotation and/or an order by email. To determine the shipping costs, please include the delivery address.
Paying
Private
Individuals pay us before we will ship the products. All necessary information about Axitour Communication Systems can be found on the quotation. Think of bank details, Chamber of Commerce number and other relevant information. Once the money is on the account of Axitour, we will send the products asap.
Business
Companies can postpay Axitour with a period of 30 days.
Method of payment
In order to make it as easy as possible, you can pay in several ways:
For this, you can find the information on the quotation
Pay with a cash card in our showroom
PayPal
If you want to pay with PayPal, please indicate this in the request for quotation. For a PayPal transaction, we charge a 3% fee on the transaction amount. These costs will be included in the quotation.
Return Shipping
From experience, we know that our products are usually not defective, but are not set, connected or installed properly. We advise you again to read the operating manual. If that fails, you can contact our Customer Service. They can help you with your product or a possible return shipping of the product. A return can always be send to the following address:
Axitour Communication Systems
Lübeck 5
2993LK THE NETHERLANDS, Barendrecht
Return Shipping for rented products
We sent rented communication systems always in a Axitour case. At rental, we ask you to send back our systems always in the same case. In this way, we are assured that our communication systems are always send protected.
Showroom
We would also like to advise you on your choice in our showroom based in Barendrecht. The address and mailing address is:
Lübeck 5
2993LK THE NETHERLANDS, Barendrecht
If you want to come along, please make an appointment by telephone in advance.
Hours: Monday till Friday open from 8:15 AM till 5:15 PM