Communication systems for business tours
Companies are increasingly using communication systems to guide customers and guests in a welcoming way. This may be during a factory tour, a stock market visit or during an event. We will describe the possibilities for business tours on this page.

Our communication systems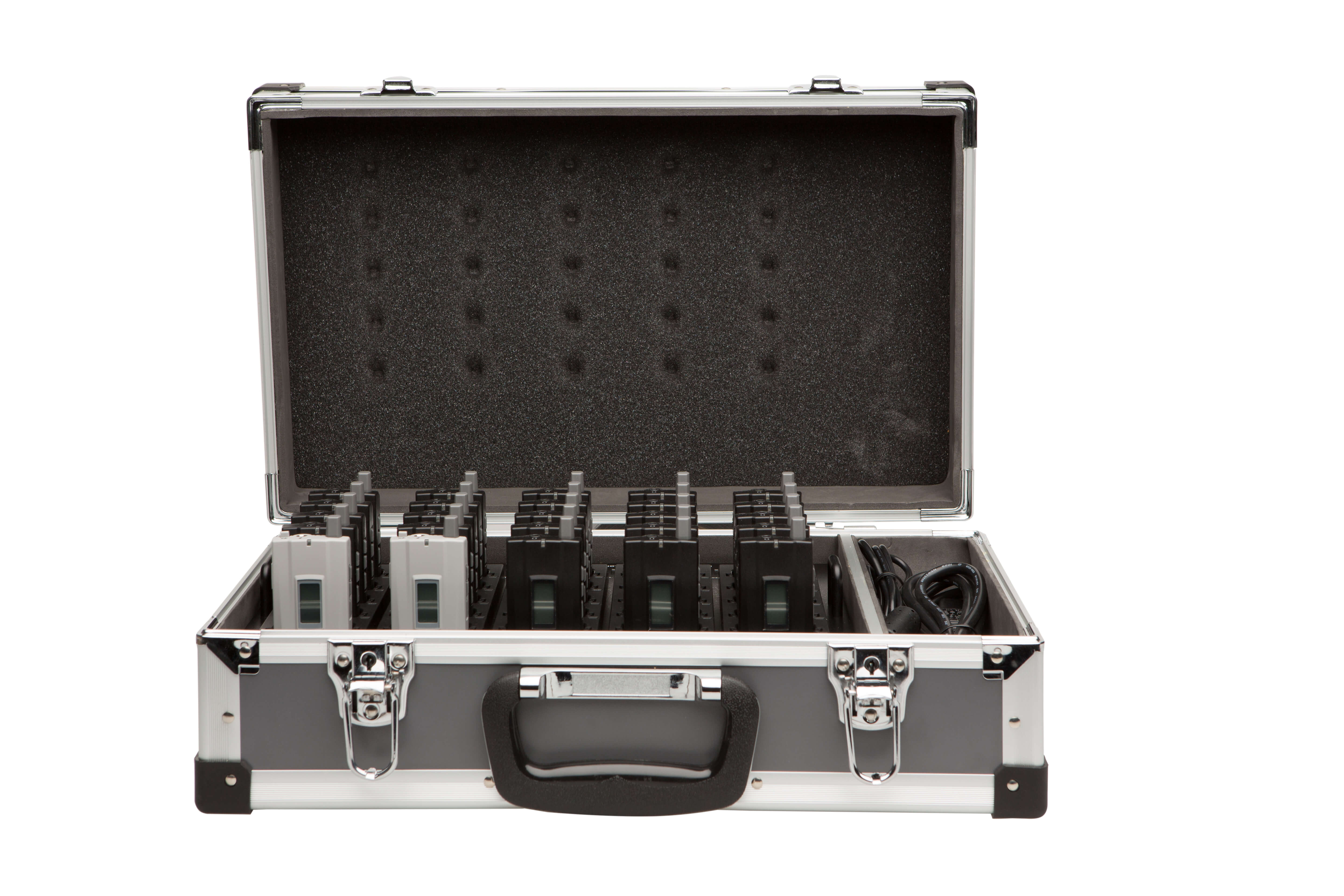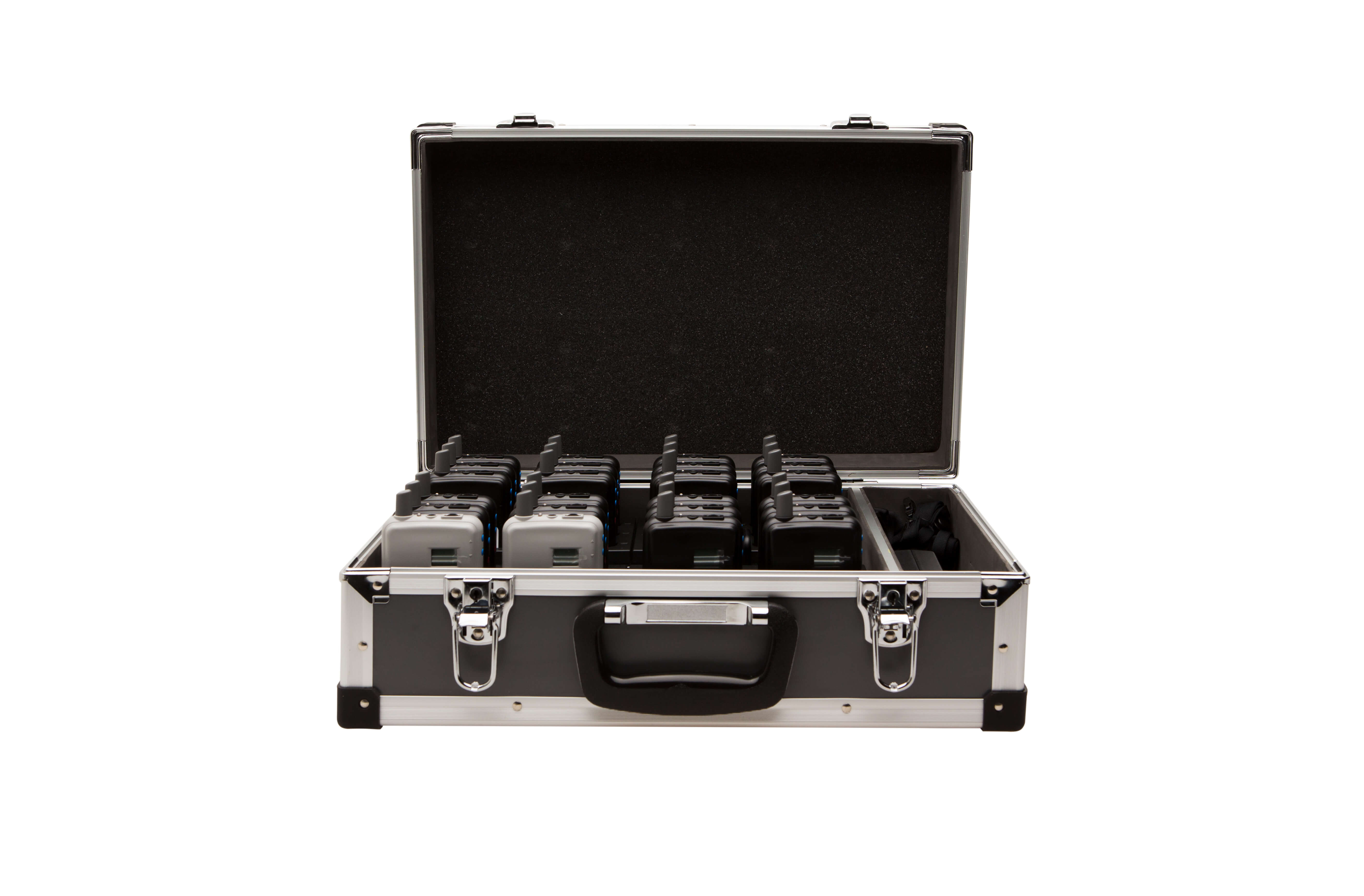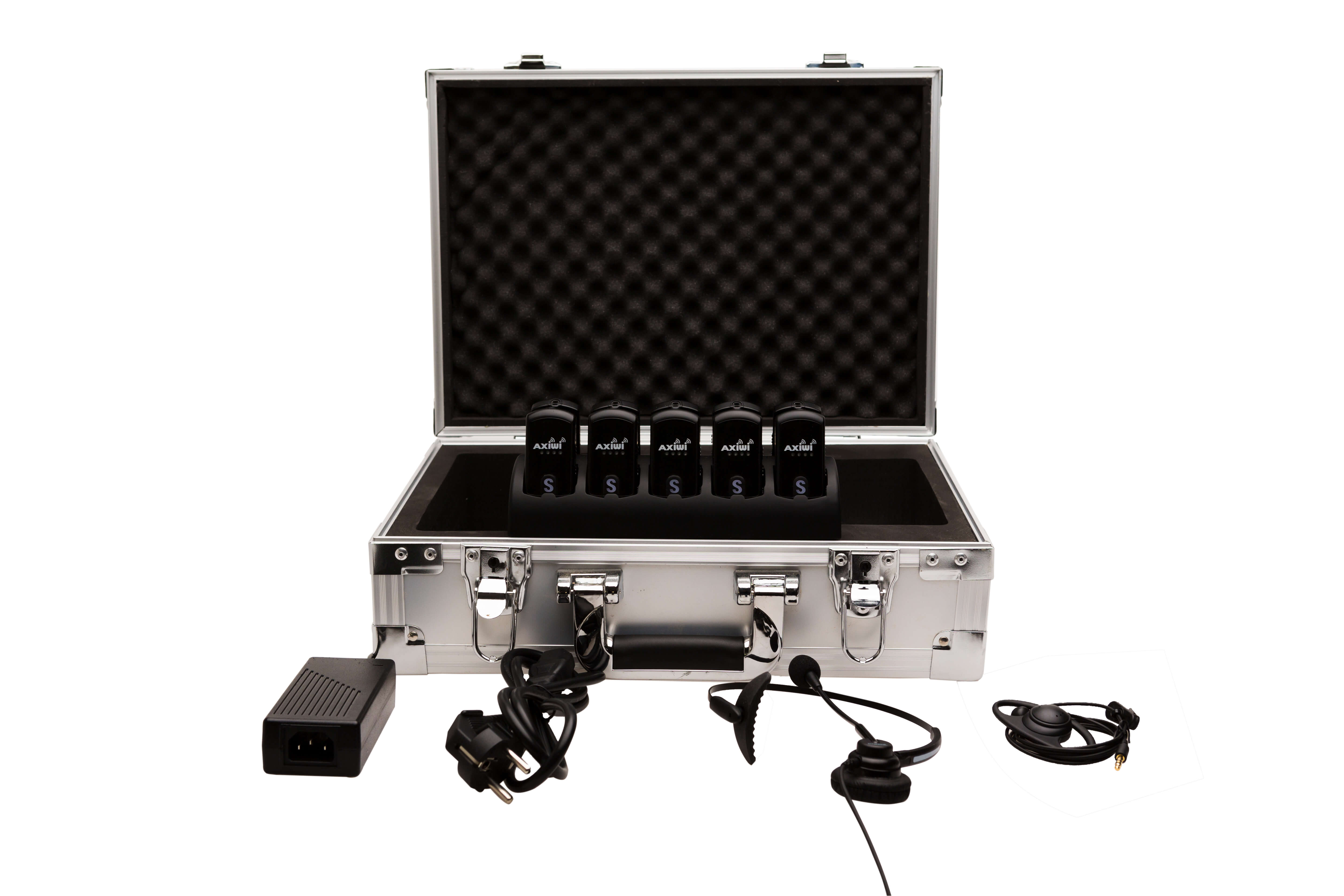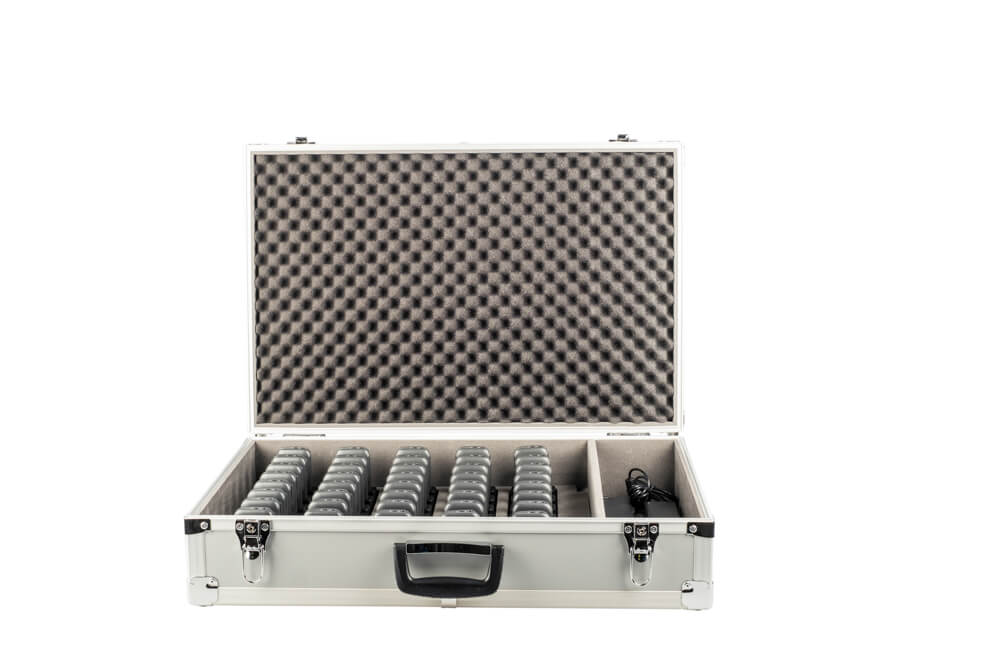 Welcoming and safe tours
Hostmanship and hospitality are subjects companies concentrate more and more on to give concrete substance to the business. By providing your guests with a communication system, you can be sure that they all hear the tour and are optimally involved. Axitour has various communication systems that will give your guests a welcoming tour.
More and more companies are giving company tours. During these tours, guests are often guided through the factory or during a production. A communication system can be the solution to guide them in a good an safe way. Usually, in these kind of environments people are working and the business processes can cause a lot of background noise or possible dangers. With a communication system, you're in direct contact with your guests and see them in case of an emergency or an imminent danger well in time.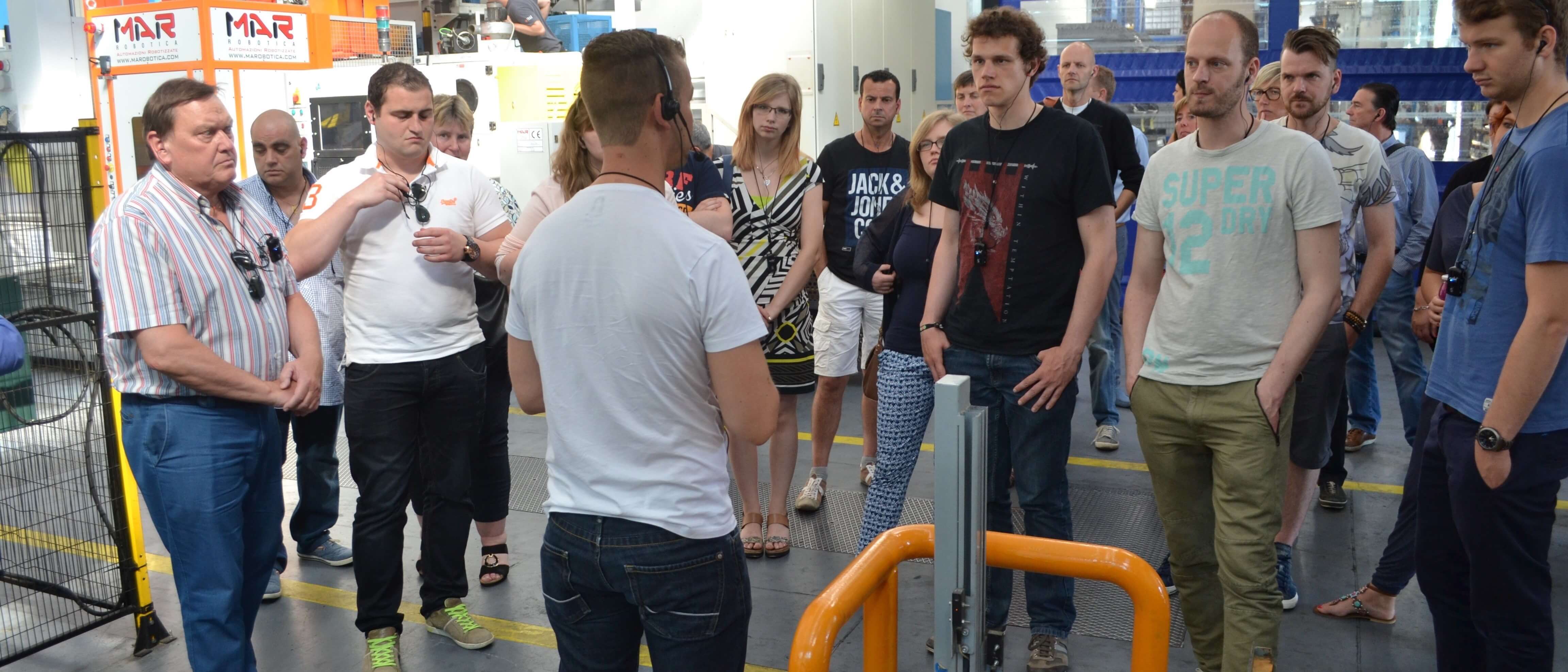 Factory Tour
Guide your guests at the factory on a welcoming way? Use a wireless communication system from Axitour. There can be a lot of noise in the factory due to, for example, machines or other activities. This noise can interfere with the tour, and the guide is therefor difficult to understand and makes less contact with the group.
With a communication system, a representative can take guests and customers through the factory in a direct and clear manner. The guide doesn't have to raise his voice, can tell his story clearer than ever and customers get all the information, because they can hear the guide clearly.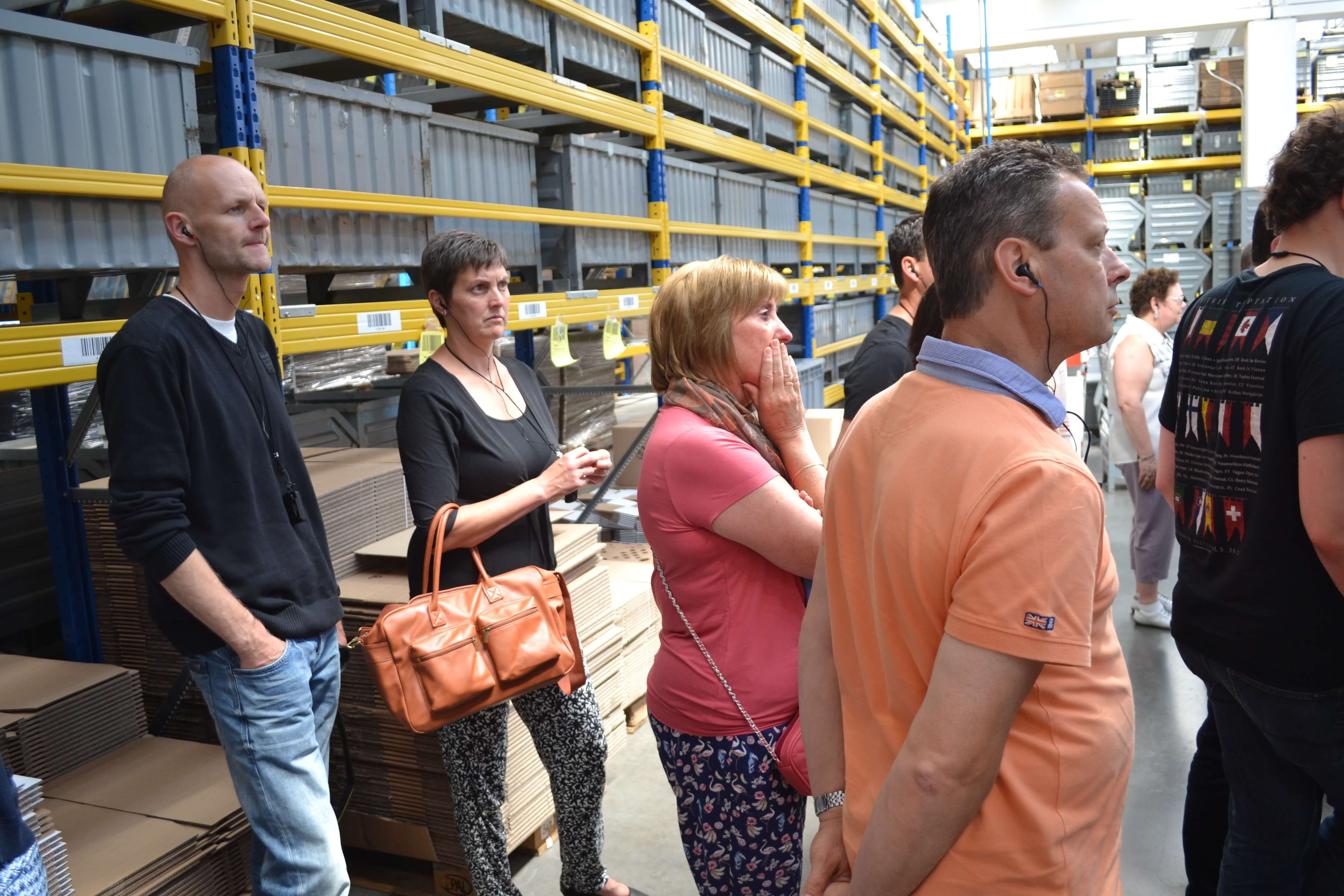 Communication during events

Axitour is also the right place for your communication solutions during your events. Organizations increasingly organize events themselves for (potential) customers and relationships. During these events, lots of information is shared. The Axitour communication systems can contribute to this by making it clear and easy to understand.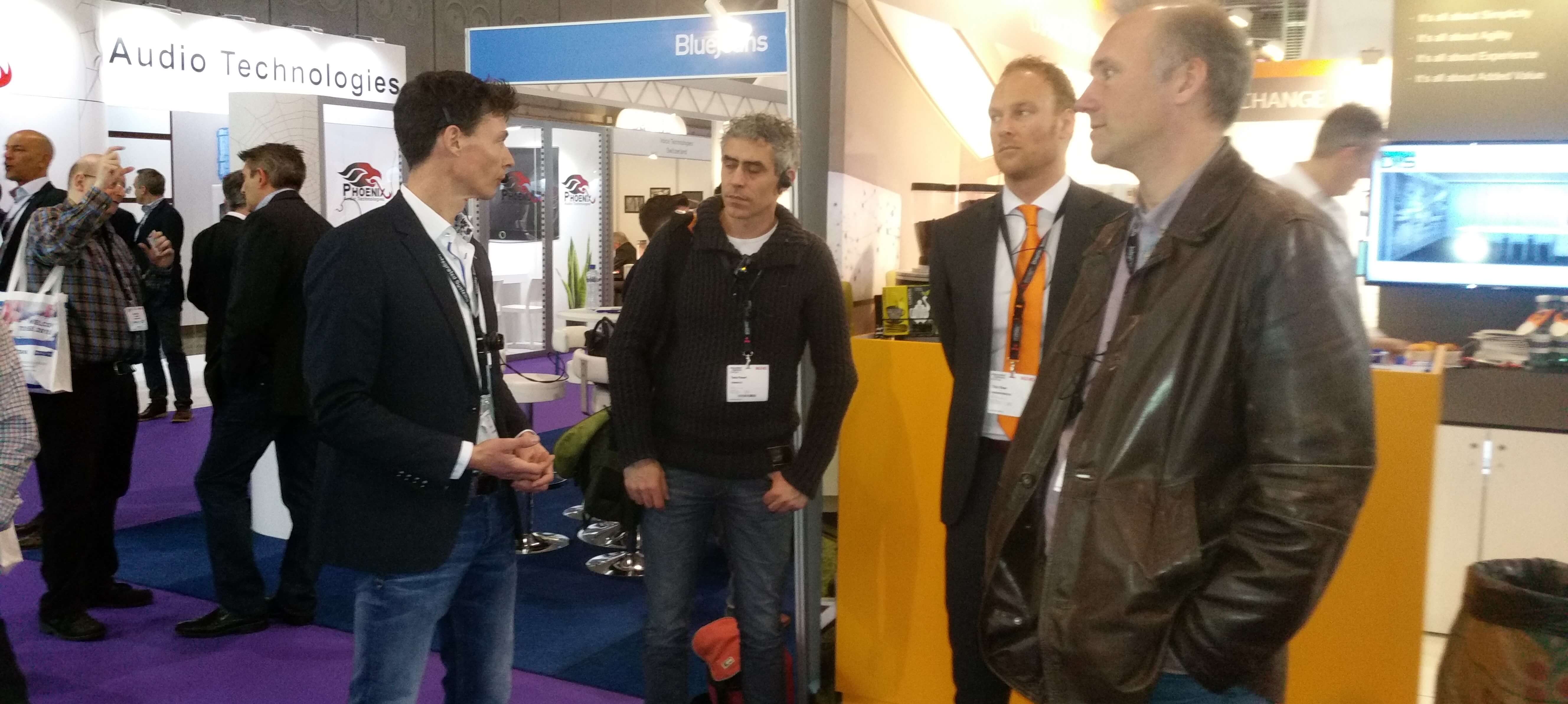 Stock Market Tours and Workshops

Communication systems are increasingly deployed commercially at stock markets to guide in a welcoming way. The guide is in direct contact with the guests and he can introduce them quickly and directed to the stock market and interesting exhibitors. That way, you'll let your guest experience the stock market in the best way possible.
International companies are also increasingly profiling by sharing knowledge in (international) events. Workshops are given to actively involve the relationships. You will then have to deal with an international audience who speak different languages. It's advisable to use translators, who use audio communication systems to translate what the presenter says or what is being discussed during a discussion. This way, you involve all relationships with your presentation.
Selling and rental of communication systems
The Benefits of Axitour
Sale and rental
Advice from specialists
For large and small events
Order before 02:00 PM UTC+, delivered the next day
Customer Service always available
Various secure payment options
The coffee is always available for you in our showroom
Customer Service
Do you have a question? We are here for you.
Do you want an immediate answer? Call us between 08:15 AM – 05:15 PM UTC+ on +31 (0)180 691 400
For outside office hours, please call 06 14 16 45 02
Contact us at info@axitour.eu and we will answer your question as soon as possible.