Begetube is a leading company in the sale of fittings for heating and plumbing. The representatives hold regular factory visits with customers. To accompany the customers in a friendly and hospitable manner, Luc van Dijk, IT-manager Begetube, looking for a communication system.
Luc van Dijk: "We were looking for a support system for our factory visits with customers. The environment in the factories is quite noisy, which is not only bad for the voice of our representative, but only the people at the front row can hear the explanation optimally. After a detailed presentation and demonstration of the product by Thomas Boogaarts, we have successfully tested the capabilities of the system.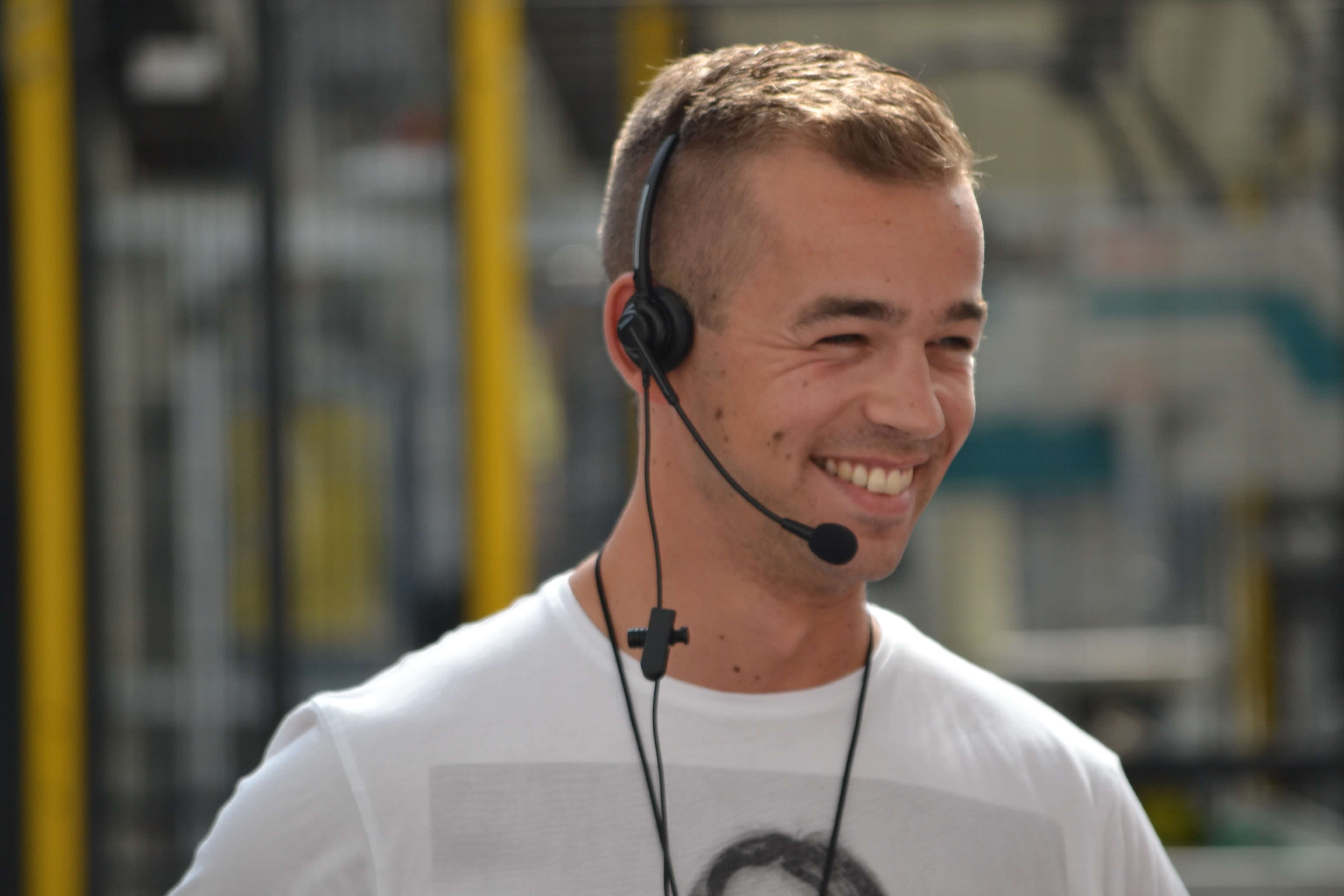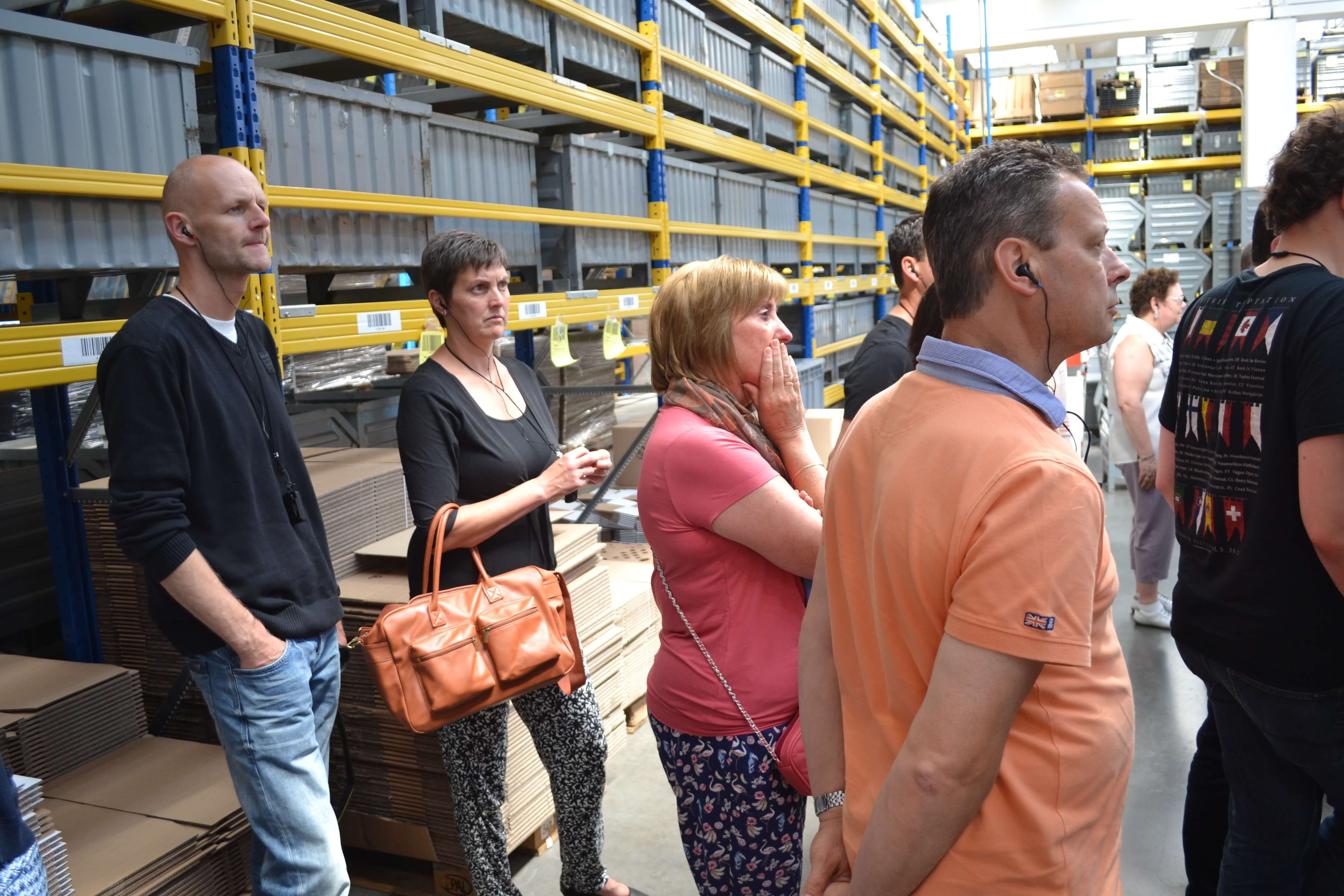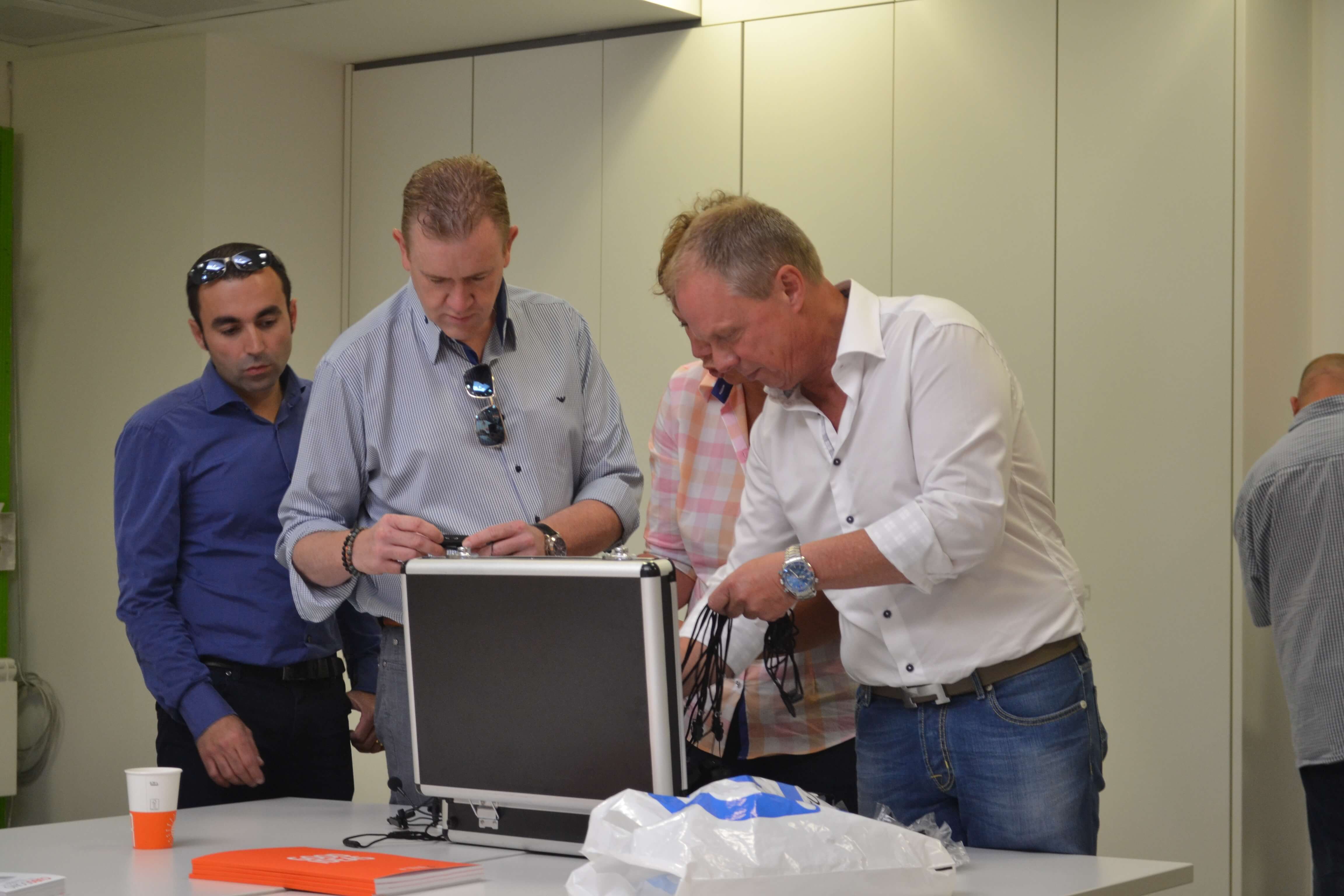 Now, not only can anyone properly hear what is being said, there is also interaction with the participants. Questions can be asked and the entire group can hear the question and answer clearly with the headsets. Solid charging suitcase of AXIWI not only charges 30 units very fast, they're also stored neatly and safely. Also useful are the various channels. The Dutch and French group simultaneously start the visit and they don't intervene with each other at all, because they're on a different frequency. We only regret one thing… we had to buy the AXIWI communication system much sooner!"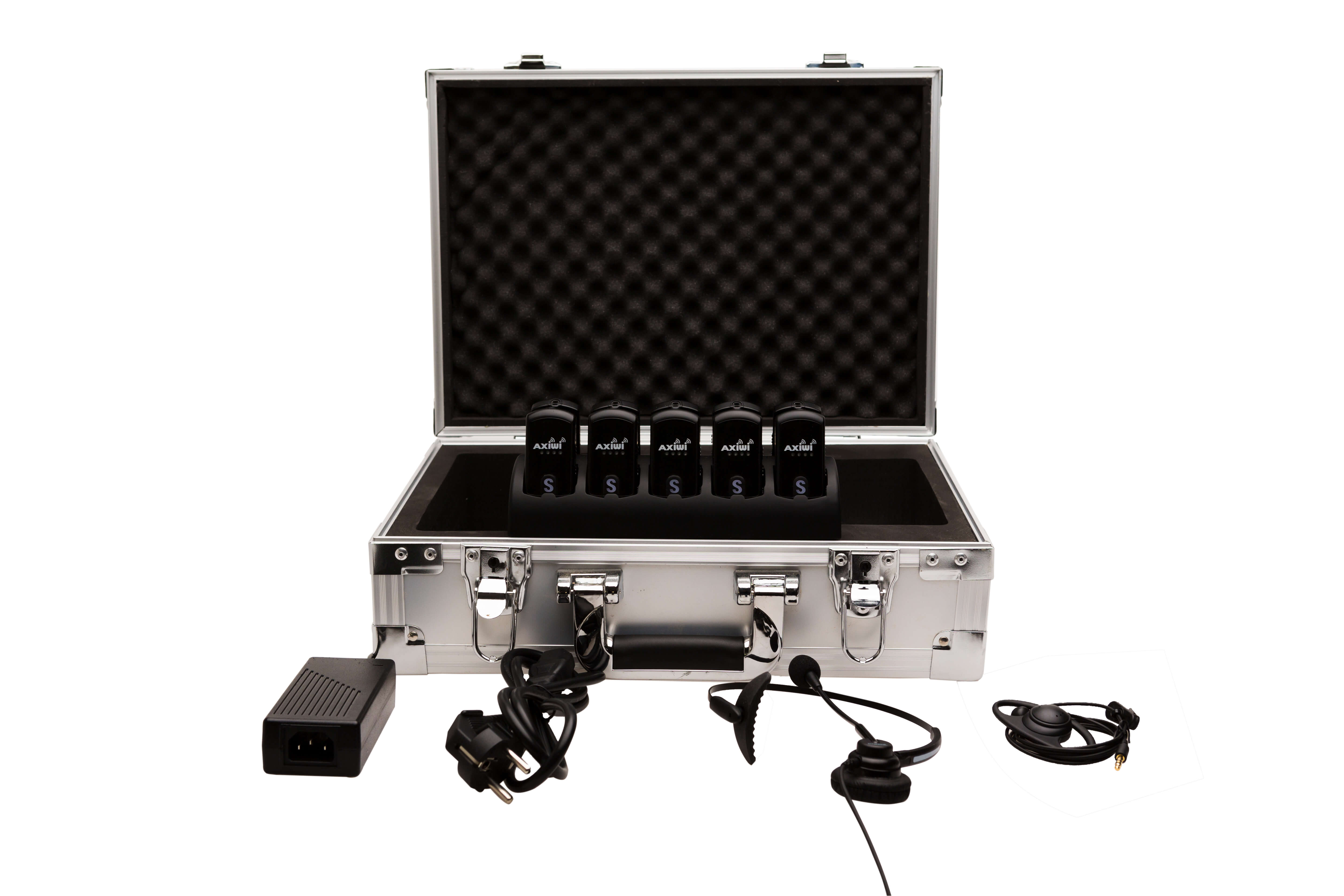 Axitour AXIWI AT-320 duplex touring system
The AXIWI AT-320 duplex touring system is a two-way communication system. Six people can simultaneously communicate with each other, just like a phone call. The AXIWI touring system can be used completely hands-free. The system has four channels and each channel can be used by max. 250 people.
More information about the Axitour AXIWI AT-320 communication system.
Axitour Communication Systems
Sale and rental tour guide systems
The Benefits of Axitour
Sale and rental

Advice from specialists

For large and small events
Order before 02:00 PM UTC+, delivered the next day (Netherlands & Belgium)


Customer Service always available

Various secure payment options

The coffee is always available for you in our showroom