The Texel Brewery is a nice craft brewery with 12 brilliant speciality beers in the range; whose flagship is the acclaimed Texel Skuumkoppe.
While we welcome some 25,000 guests at the brewery every year, who also participate in the tour, we were looking for a good and reliable communication system for some time. You can understand that the brewery hall, where the bottles are bottled, can be quite noisy. The guides said that until recently their vocal cords were quite put to the test in order to be well understood by guests. This had to change.
Reliable and user-friendly communication system
It was very important for us to find a solution in the form of a communication system that is reliable and easy to use. And more importantly, what would bring ease to our guides, who can then tell their text at a normal volume and still be clearly understood by guests.
The AT-300 Axitour communication system
After extensive research into the various possibilities, we finally got to the AT-300 communication system by Axitour Guiding Systems. This system offered at a stroke all solutions and met the needs and demands we had for a communication system. "The ease and calmness in which I can now do a tour is a breath of fresh air compared to how it previously went without a communication system. Where previously three or more tours were a war of attrition, it's now a piece of cake to guide people around five times a day," says Paul van de Lee, guide at the Texel Brewery.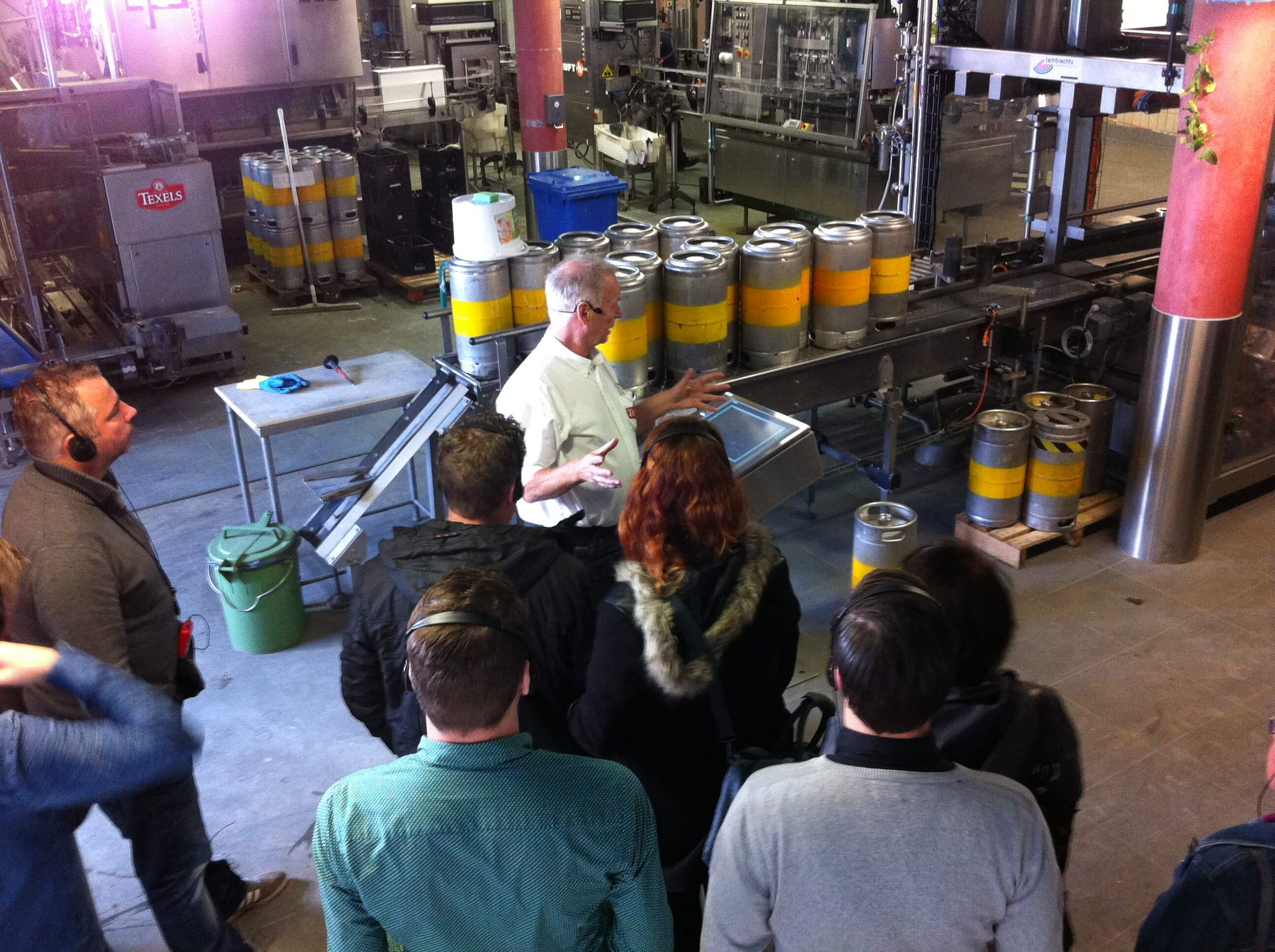 The communication system is now used for all tours (on average 25 per week). It is a real asset when it comes to clear communication between tour guides and guests, so we're able to tell the beautiful and fascinating story of the Texel Brewery in ease.
Axitour Communication Systems
Sale and rental tour guide systems
The Benefits of Axitour
Sale and rental

Advice from specialists

For large and small events
Order before 02:00 PM UTC+, delivered the next day (Netherlands & Belgium)


Customer Service always available

Various secure payment options

The coffee is always available for you in our showroom