This article was written by Wietske Flederus
After a previous good collaboration with Axitour and a very positive experience with the AT-700 audio system, we wanted to try a different communication system for this project.
For our participation performance 'Anticipating the Thunder', which was shown during the theatre festival 'Over het IJ' in Amsterdam, we used the AT-900 tour system. Instead of the audience's ability to talk back to me as a performer, which I deployed in a previous project with the AT-700 tour system, we wanted two performers, of which one person accompanied the spectator using spoken instructions, and the other could play music below. This worked great. We performed the live performance, which consisted of a walk and various movements/choreographies. We could give spoken instructions via the headsets, and, at the same time, the music could be played and operated.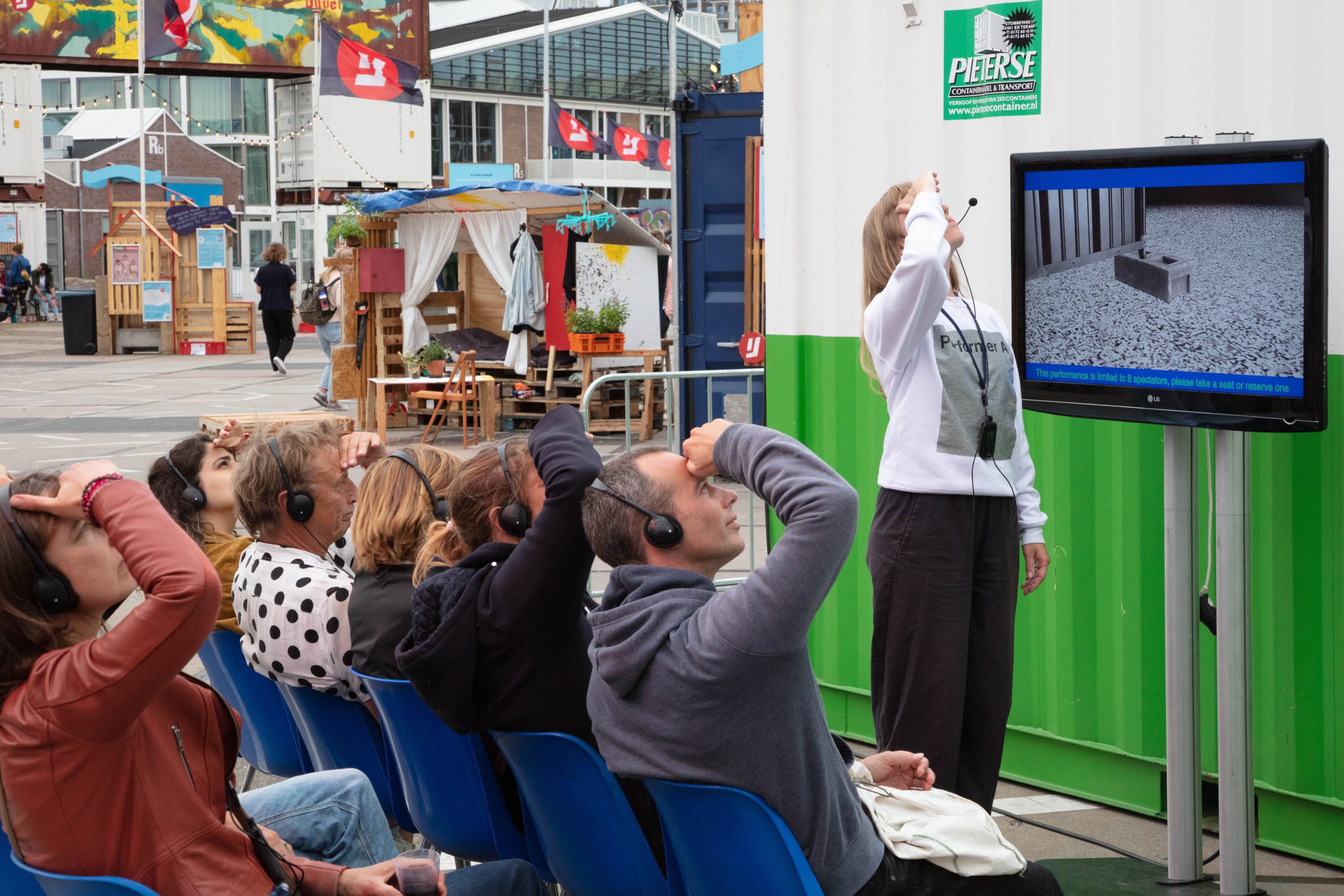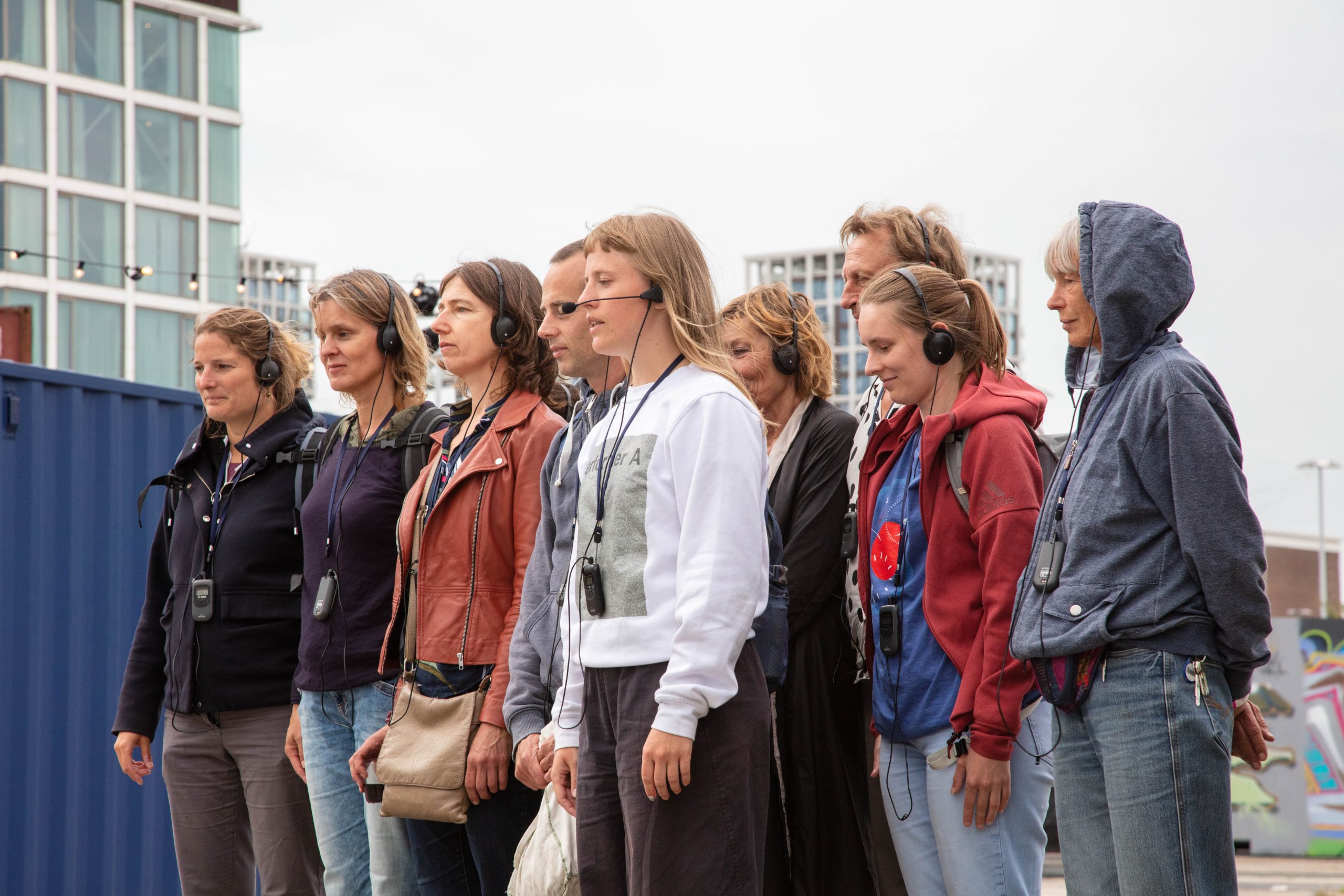 This allowed us to create a performance that moved through a landscape and remained intimate. In addition, it gave a special effect to use theatrical elements such as voice and music, on location and in motion.
Wietske Flederus