(This article was written by Dirk Frank, Plant Buyer, on behalf of the team at the production site Zeebrugge – Pepsico Group)
From the beginning of September 2017, we, the Zeebrugge production site of the Pepsico Group, are the proud owners of the AXIWI communication system. We purchased the communication system through Axitour Communication Systems.
Production facility Zeebrugge
At the production site Zeebrugge, of the Pepsico Group, we had been looking for an interactive tour guide system for some time. We needed this system during our courses. By interactive we mean a communication system with which you can both listen and talk (read; ask questions to the tour guide) via the headset. The AXIWI communication system fully complies with this with the open line connection.
Communicate interactively
The reason for our satisfaction is that now both the moderator, who organizes the tour and course, is heard by everyone and the students can talk back. This is very useful when giving courses. This way the moderator can ask a question and the student can answer; completely hands-free, without having to carry a microphone in his hands. An additional advantage is that all listeners who are connected to the group are immediately aware of the answer.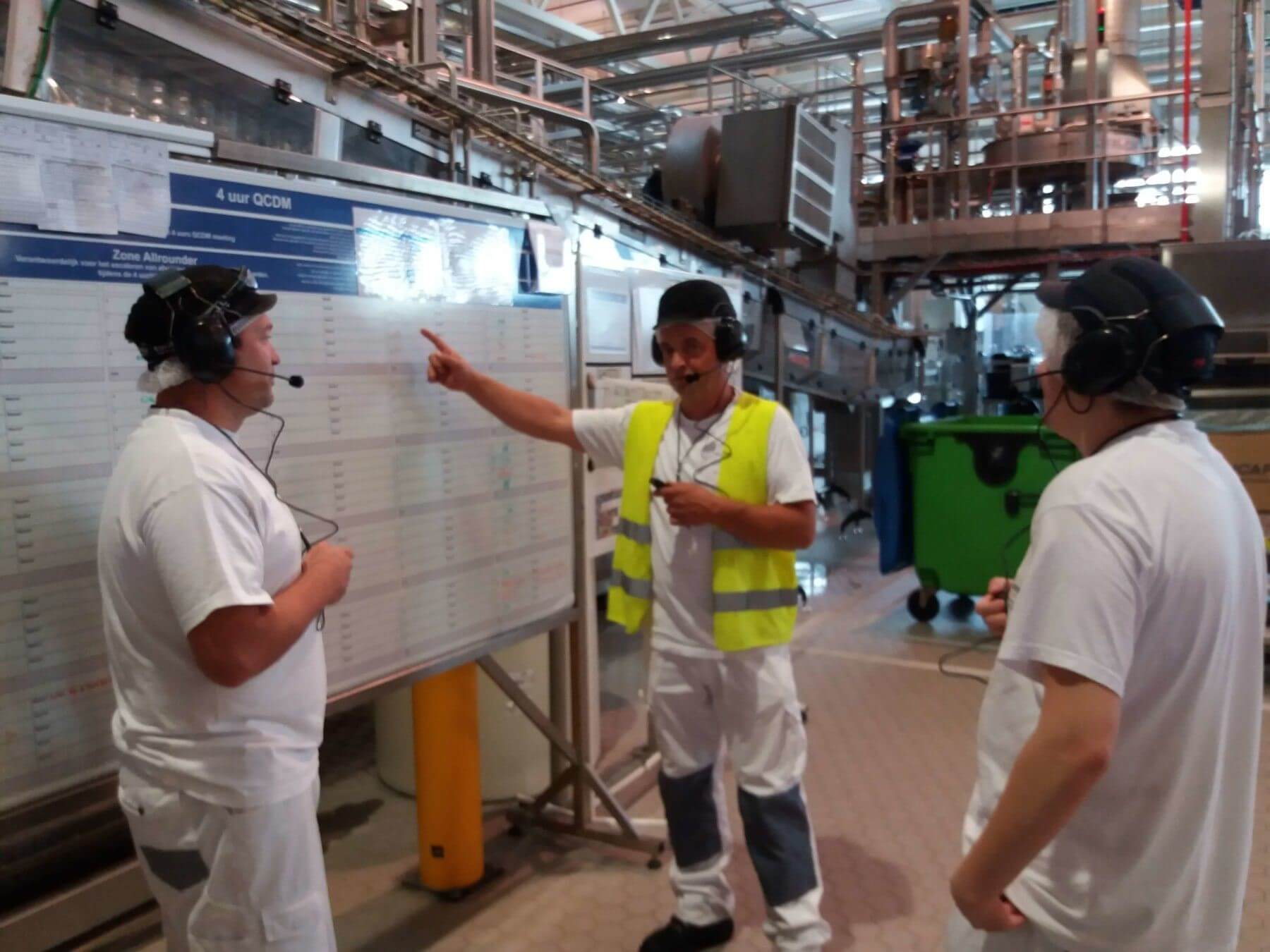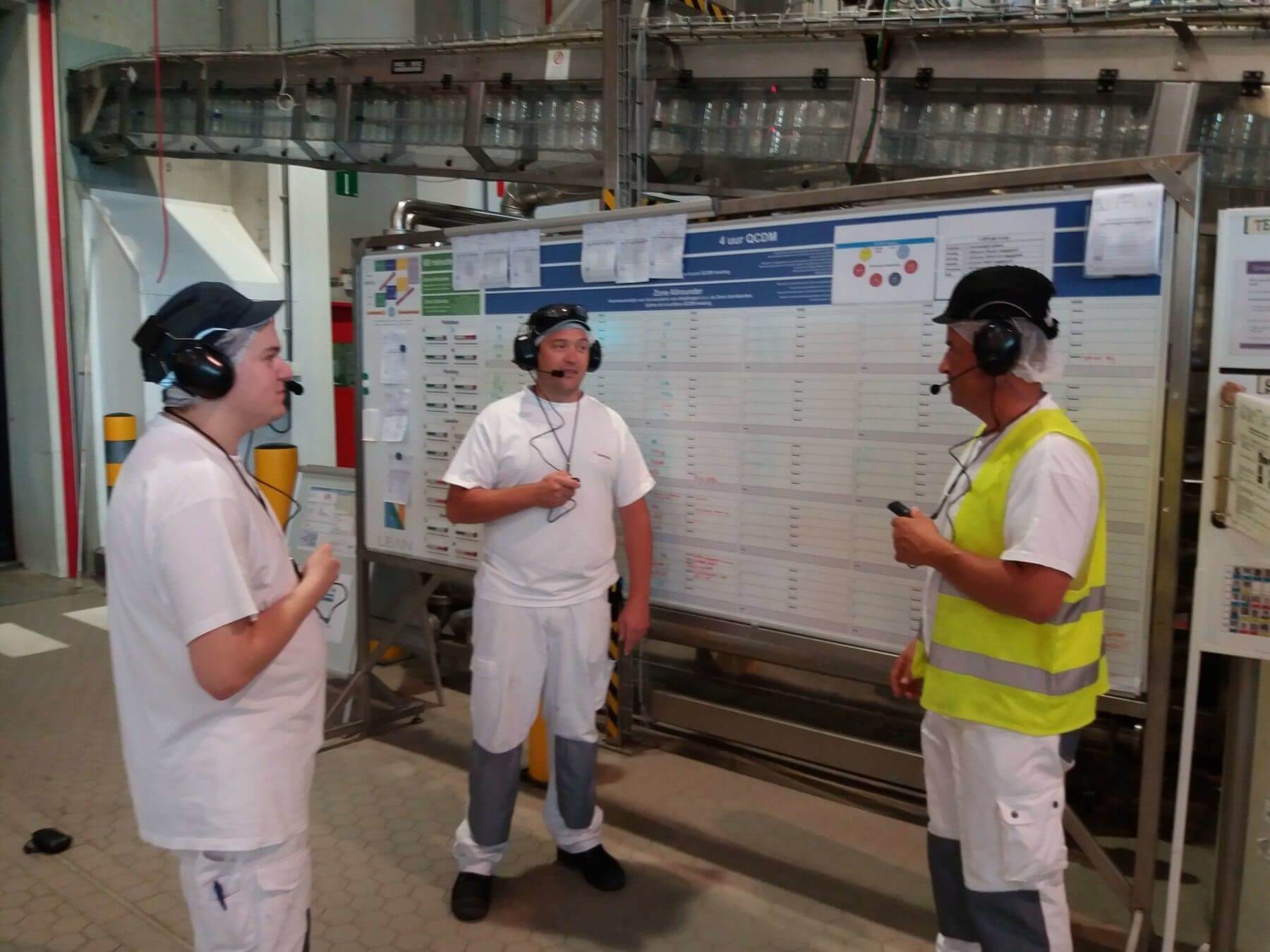 Noise-canceling headphones
The first proposal from Axitour Communication Solutions included a different type of headphones than we ultimately purchased. We were immediately informed that they had good results with brand new headphones with built-in microphone. After a demonstration here at our place, we were immediately convinced; the result was astonishing.
The headphones are very comfortable and do not take any noise from the environment. The AXIWI units are small and lightweight; which also offers a lot of comfort during use. You can also neatly store the AXIWI units in a metal case. For the storage of the headphones, Axitour has made a plate with rod to neatly hang up all headphones after use.
Everything was delivered perfectly after 3 weeks (there was also a leave period in between). We would therefore also like to thank Kevin and Thomas from Axitour Communication Solutions for the expert explanation and the help with delivery. We are already very satisfied with the purchase and can only recommend this communication system; I am sure that we will still be satisfied within the next 10 years.